Foldable Baby Playpen with Toys Toddler Game Fence | Outer Space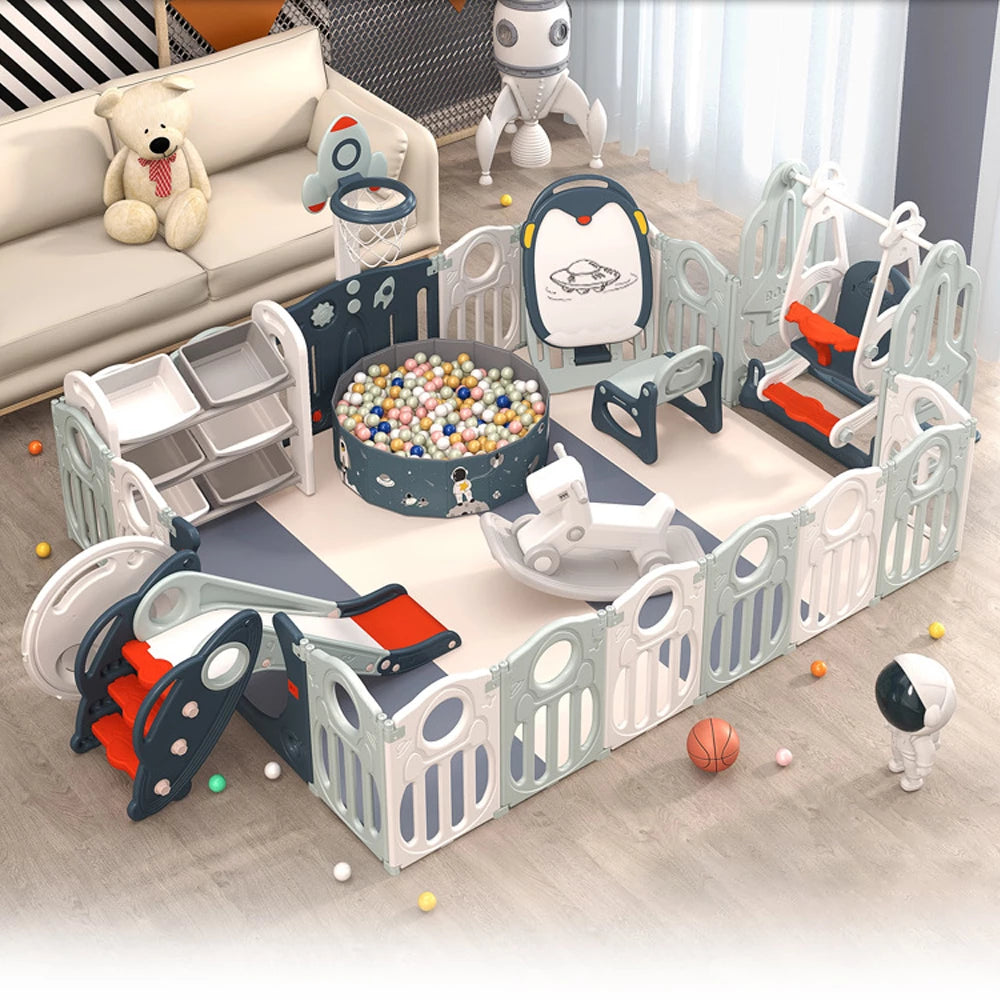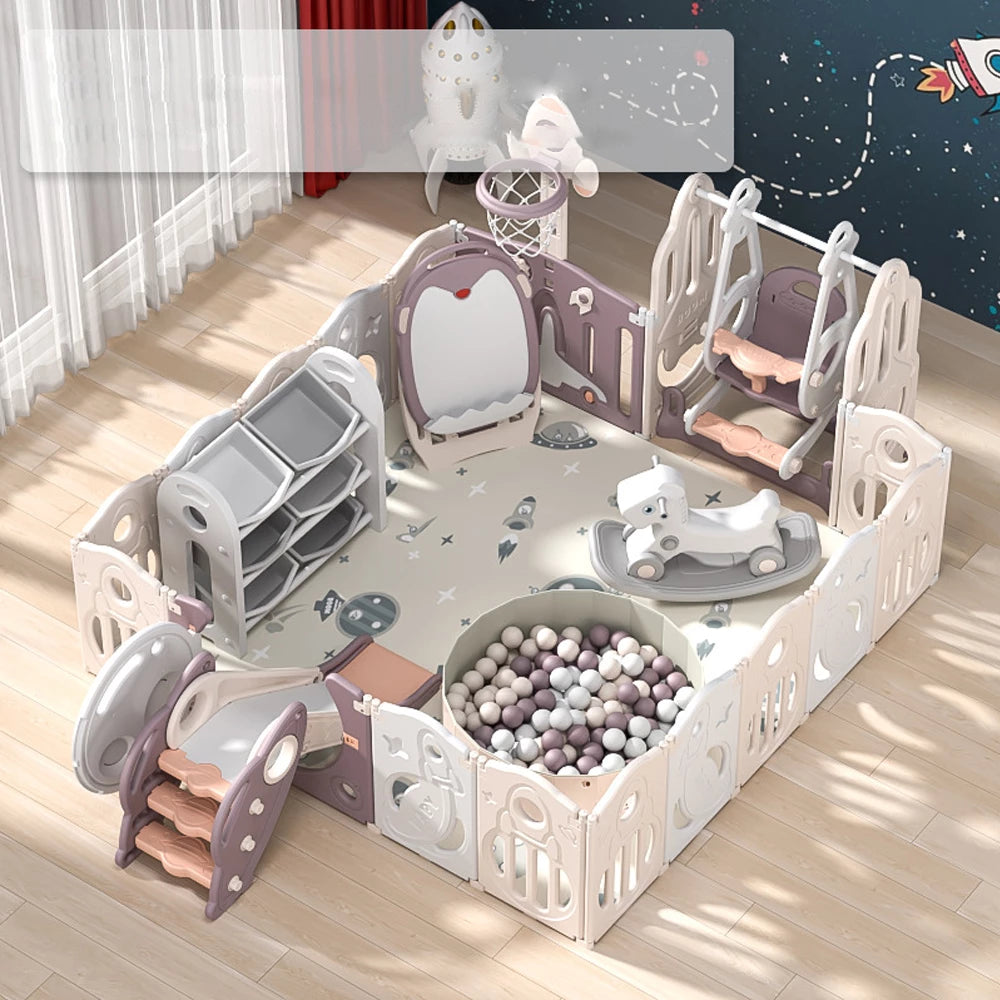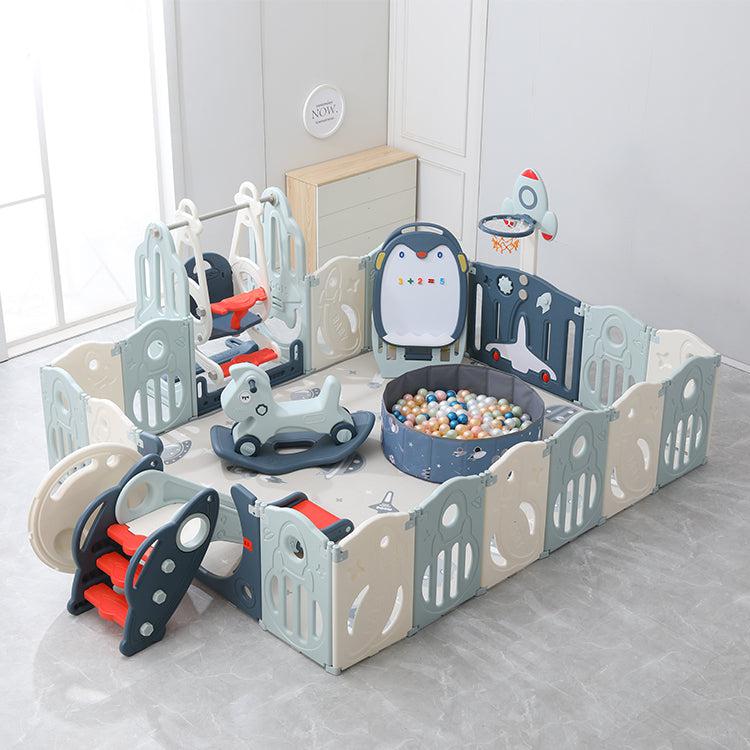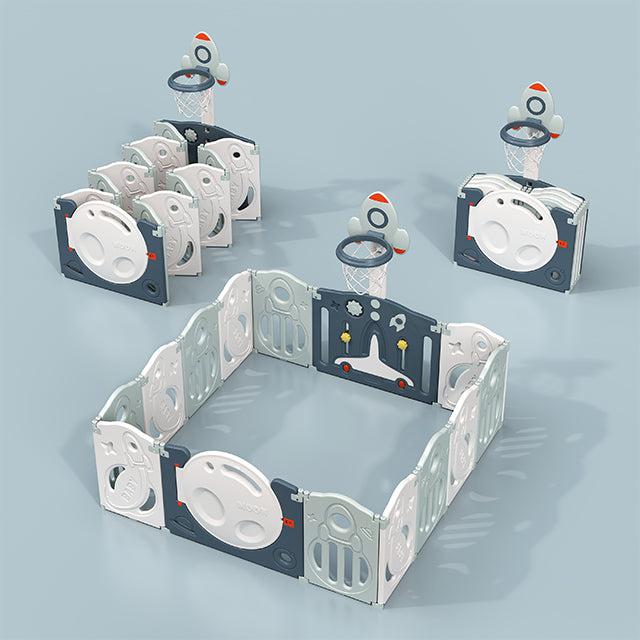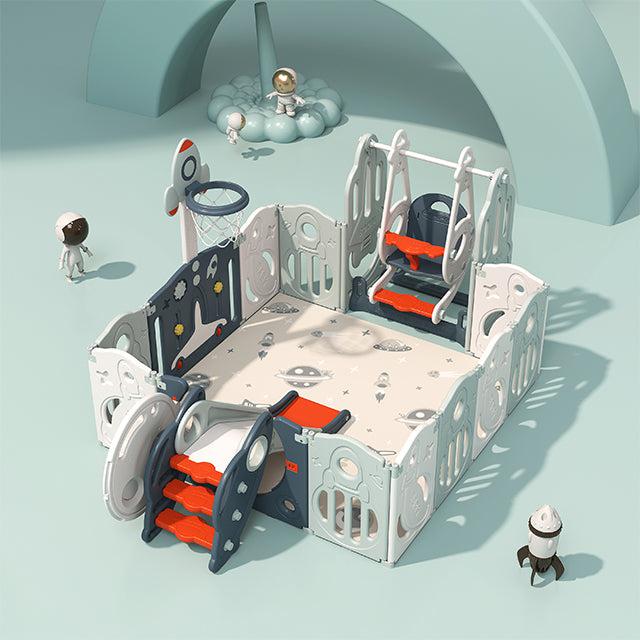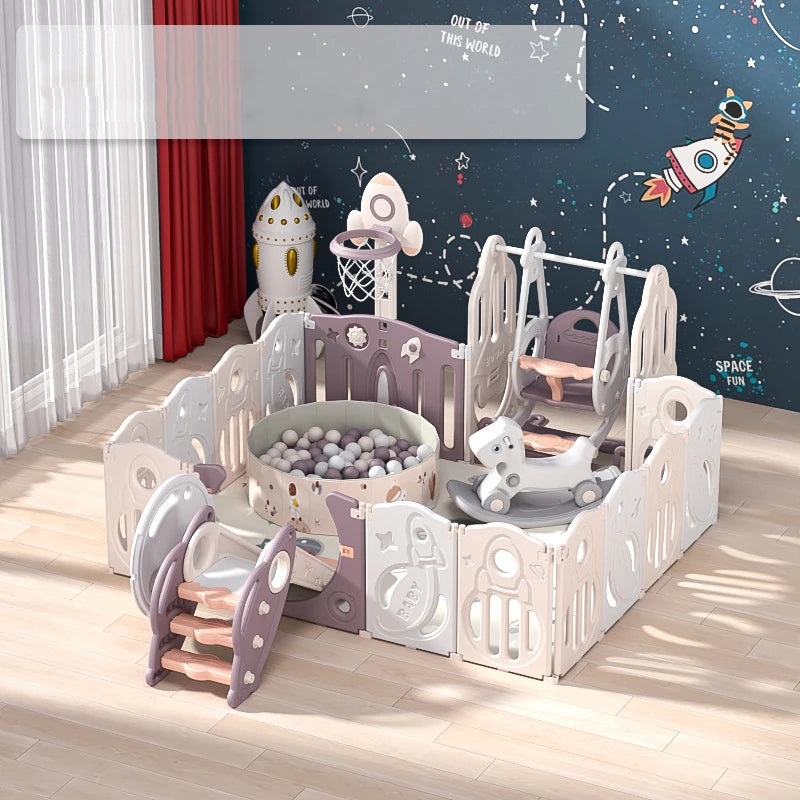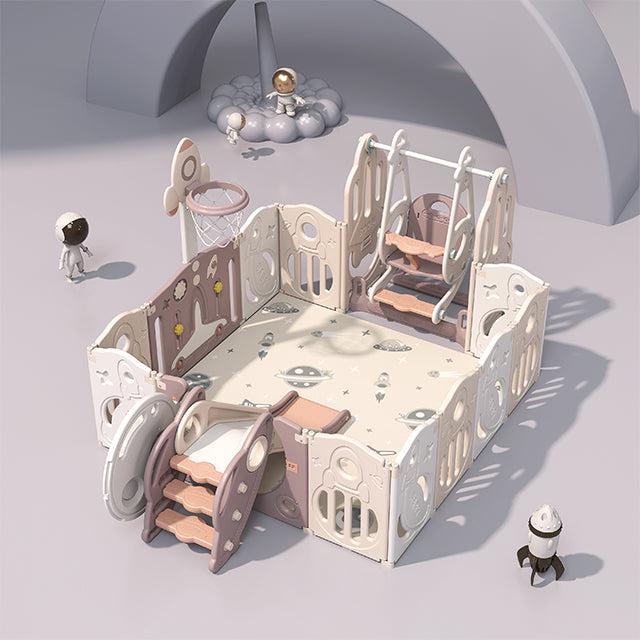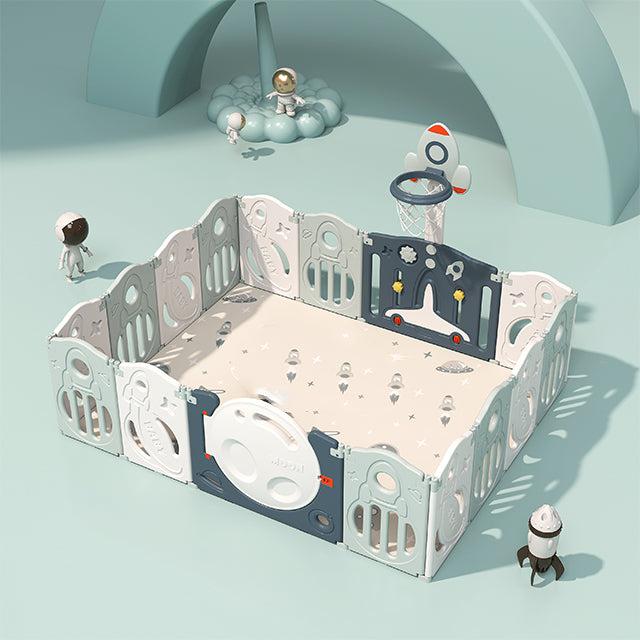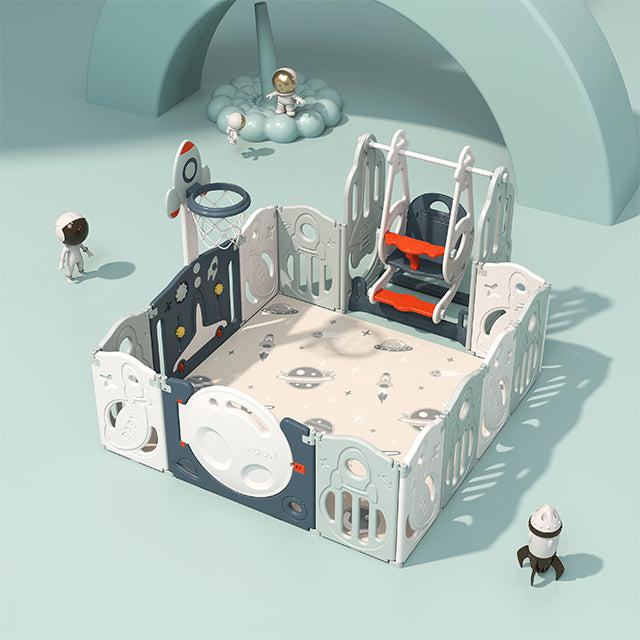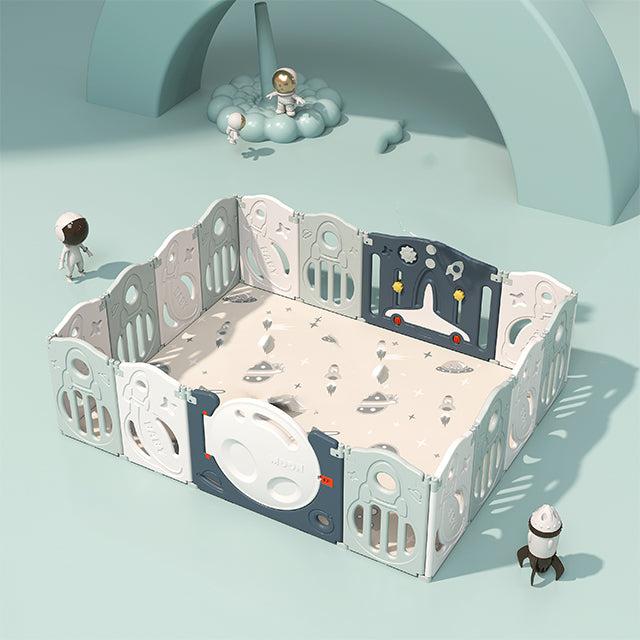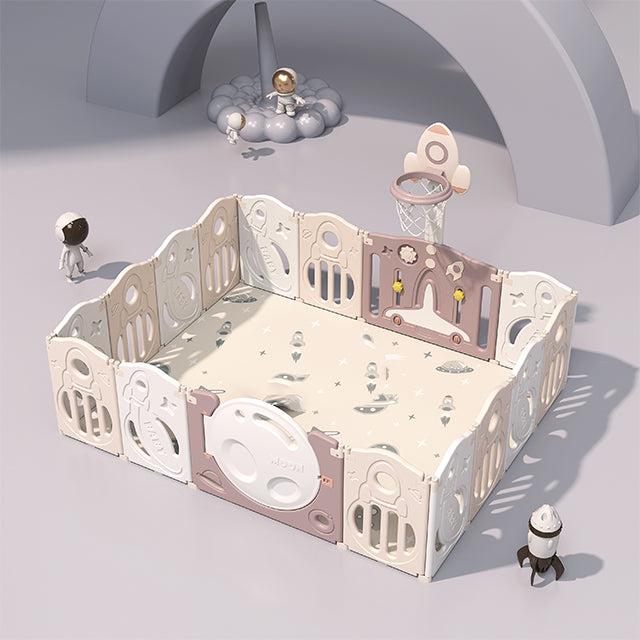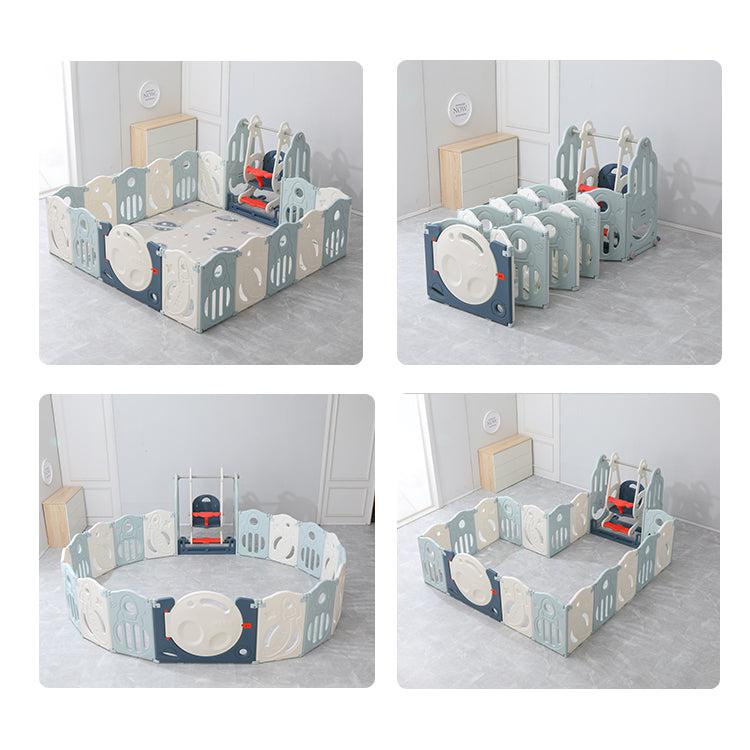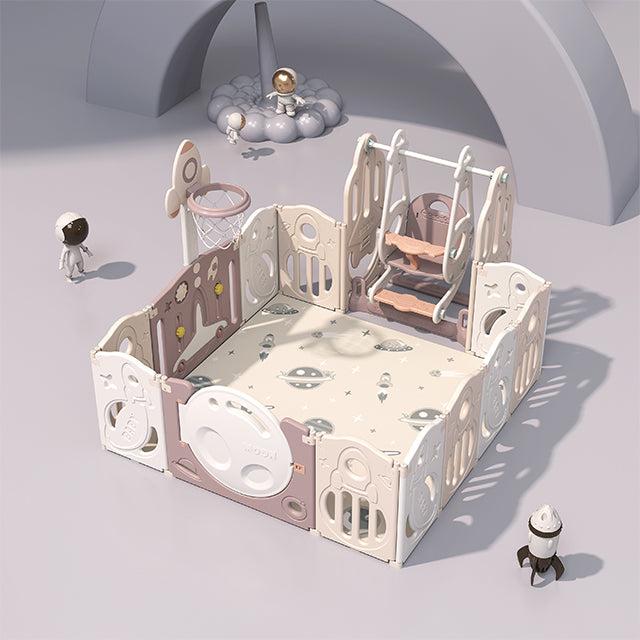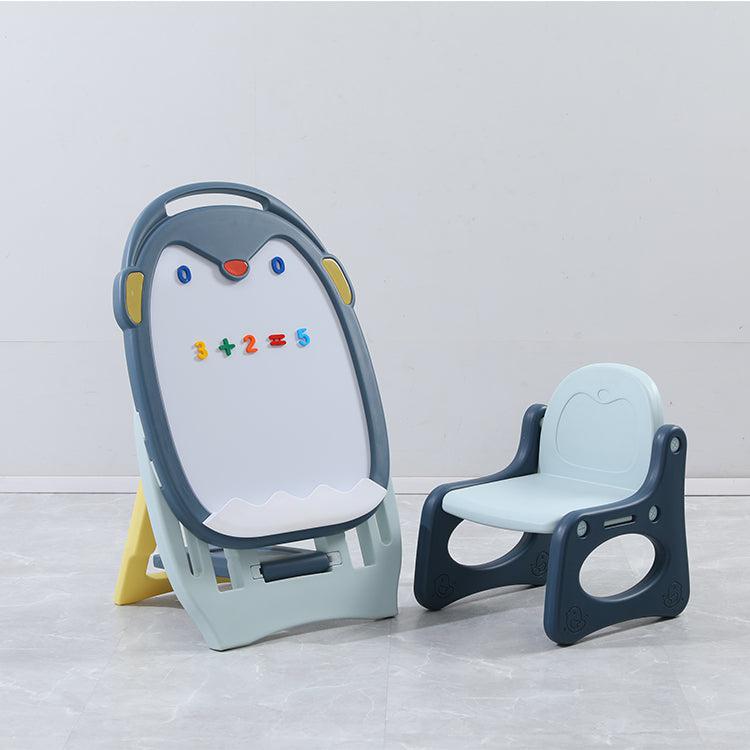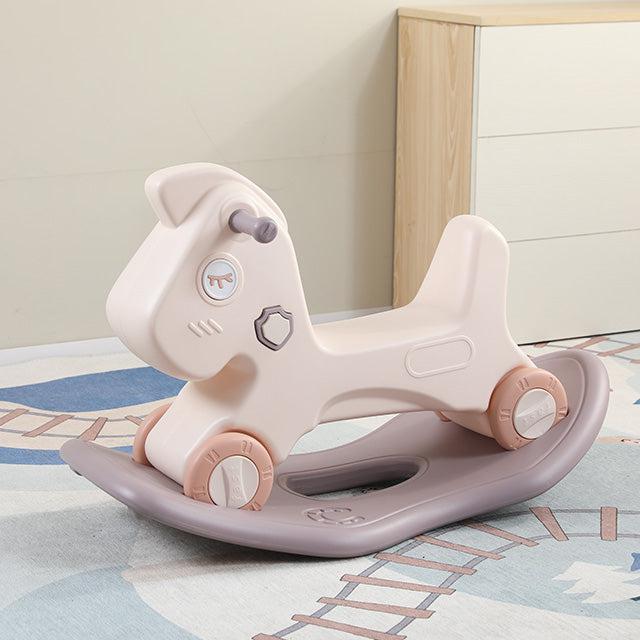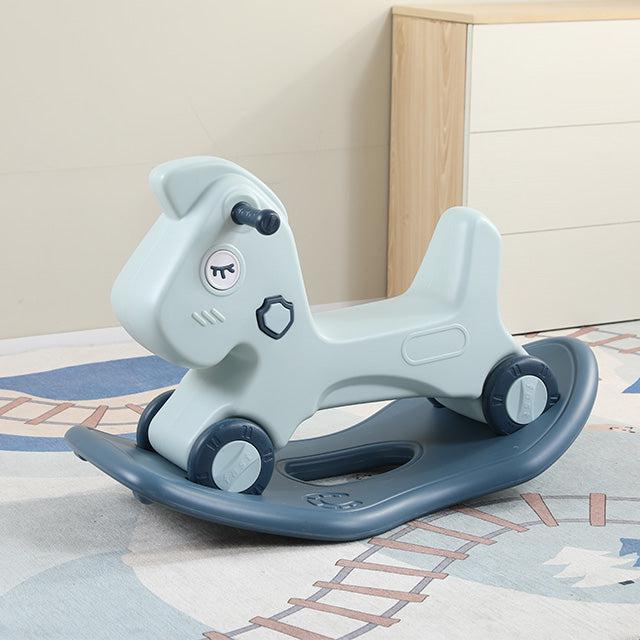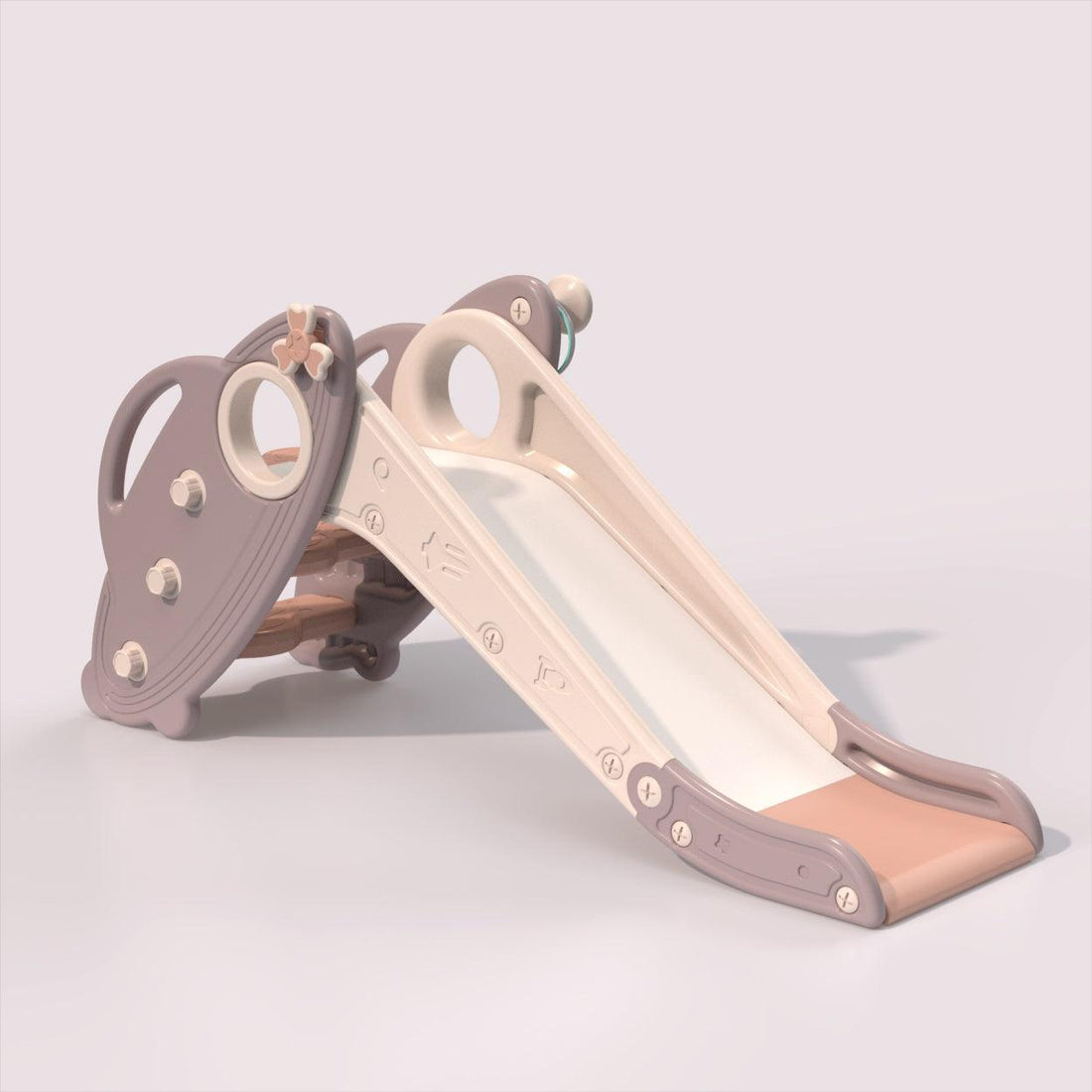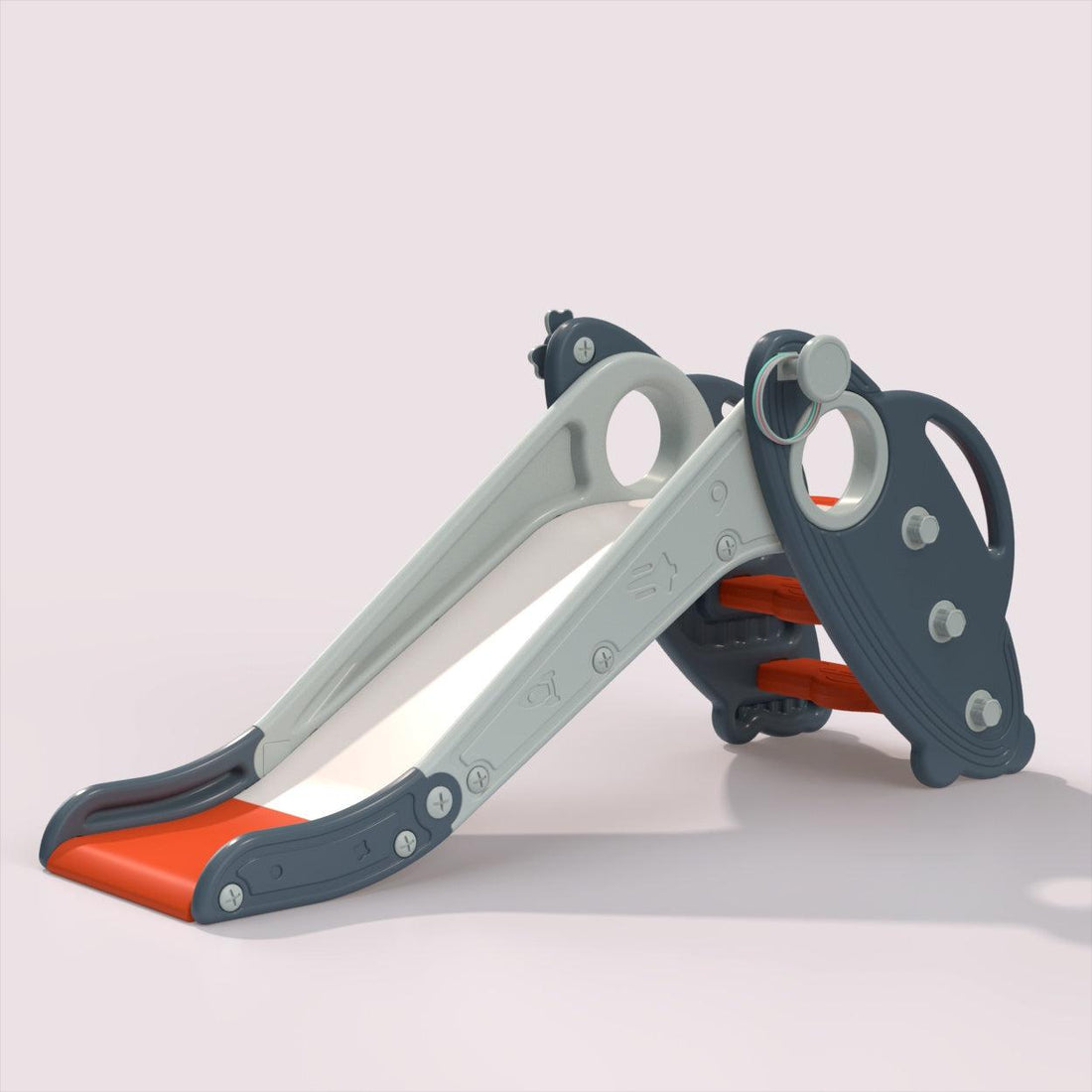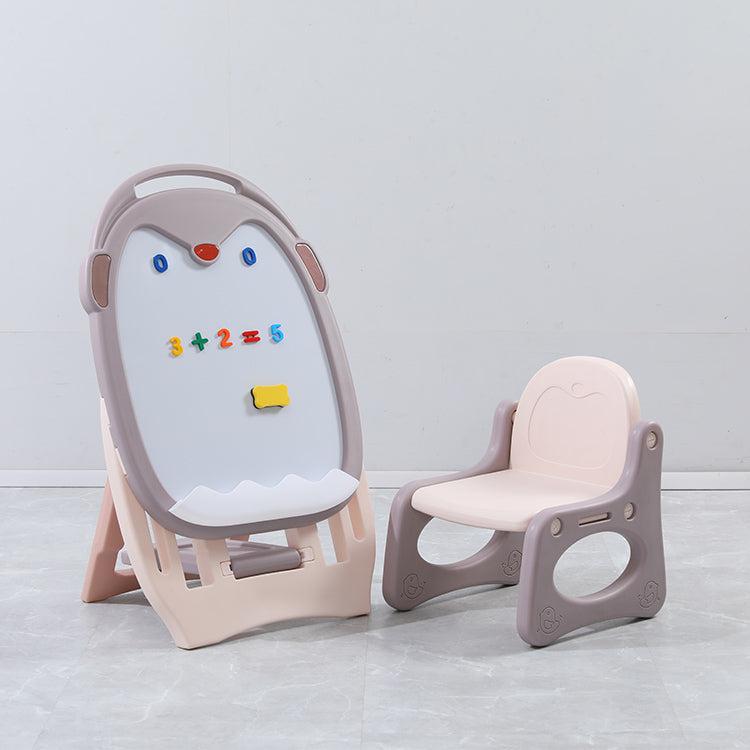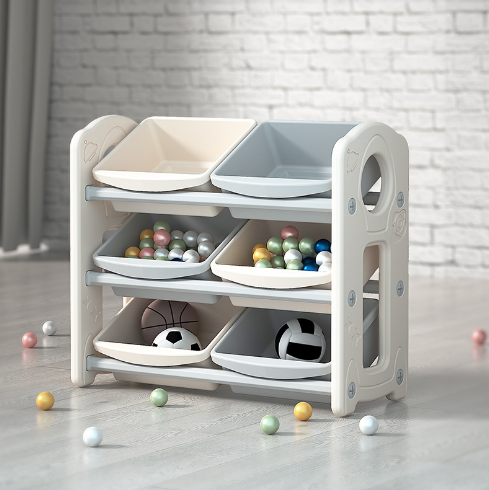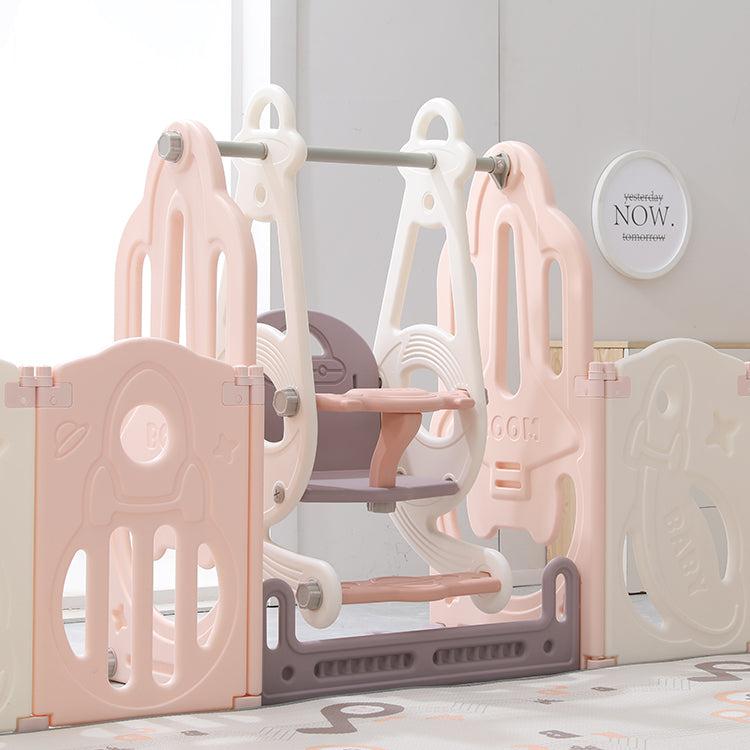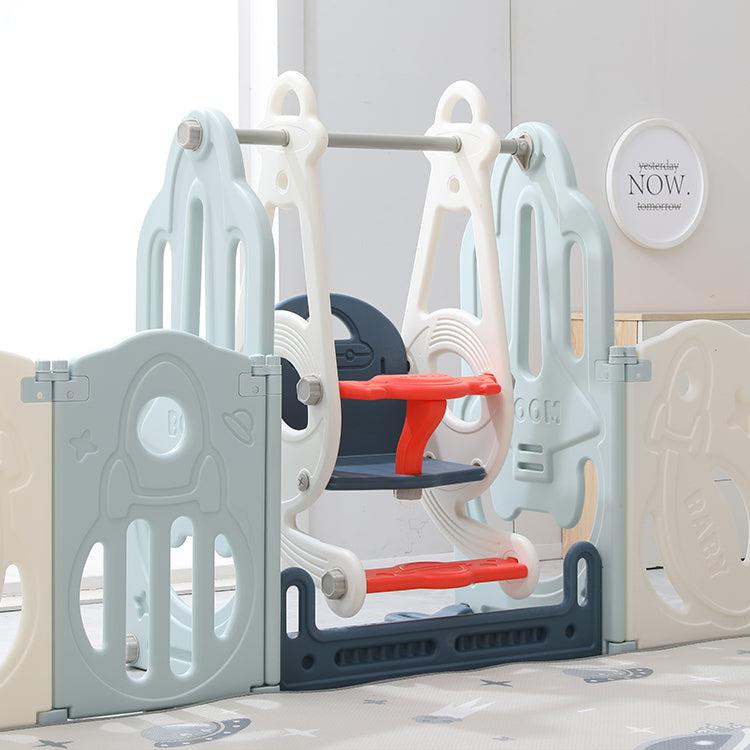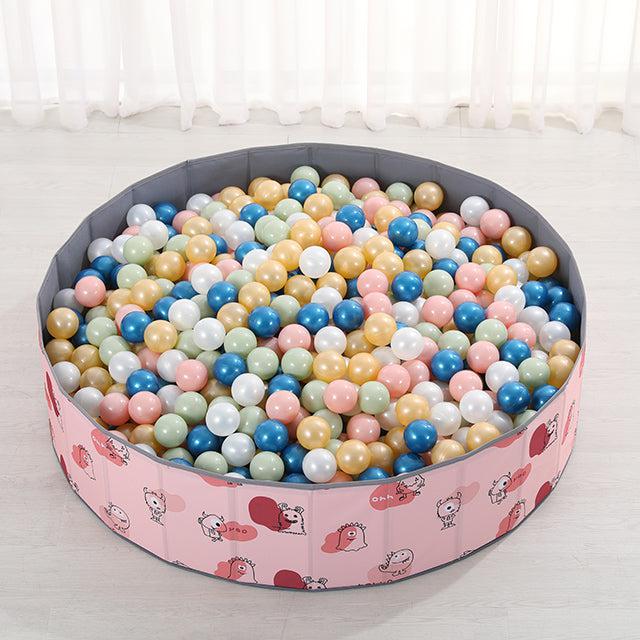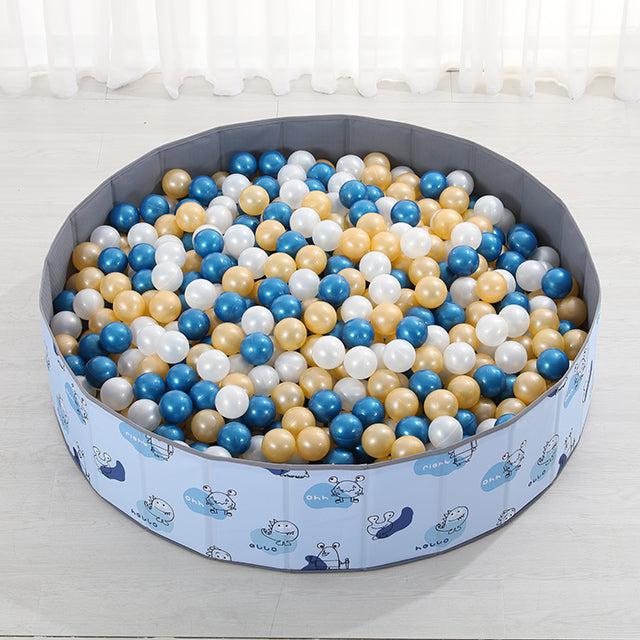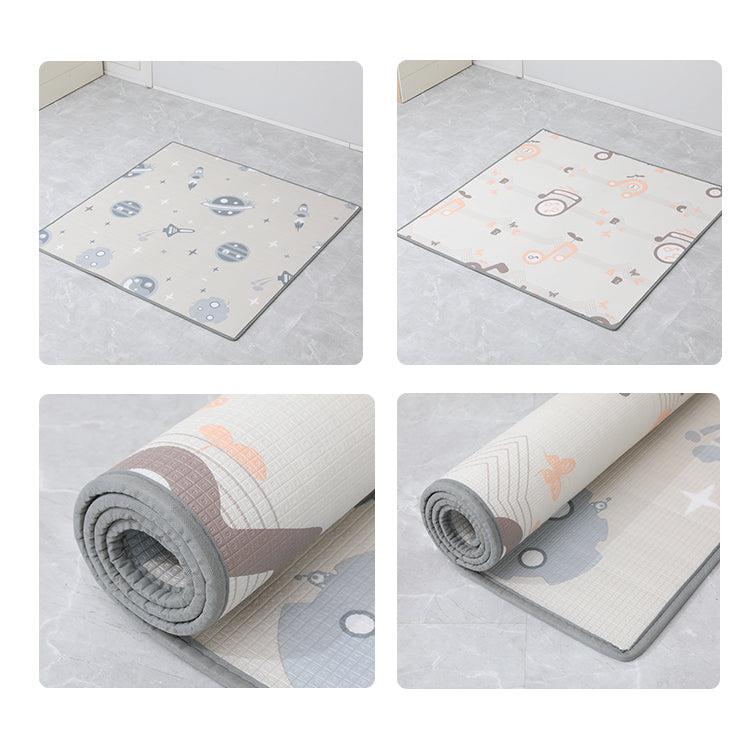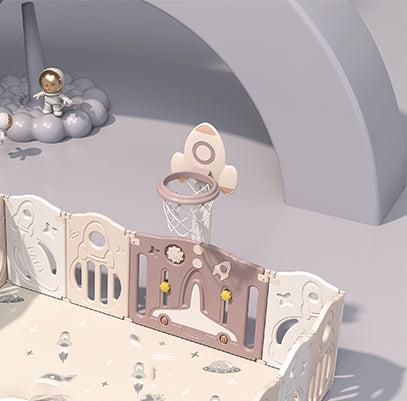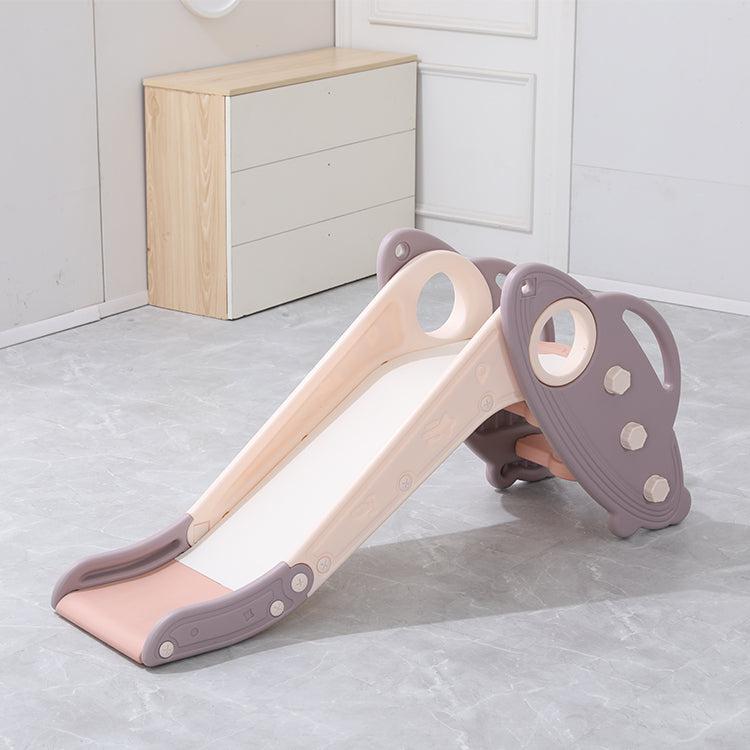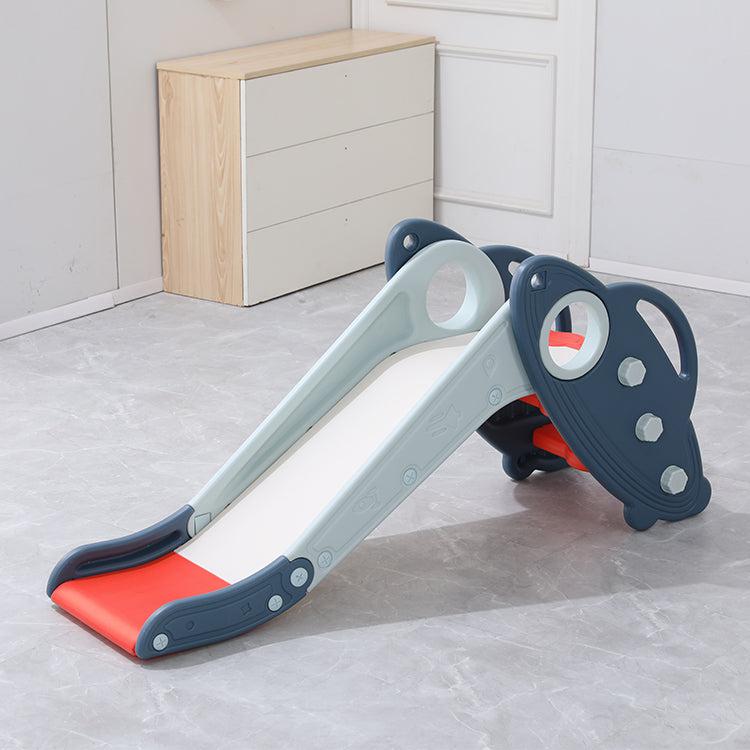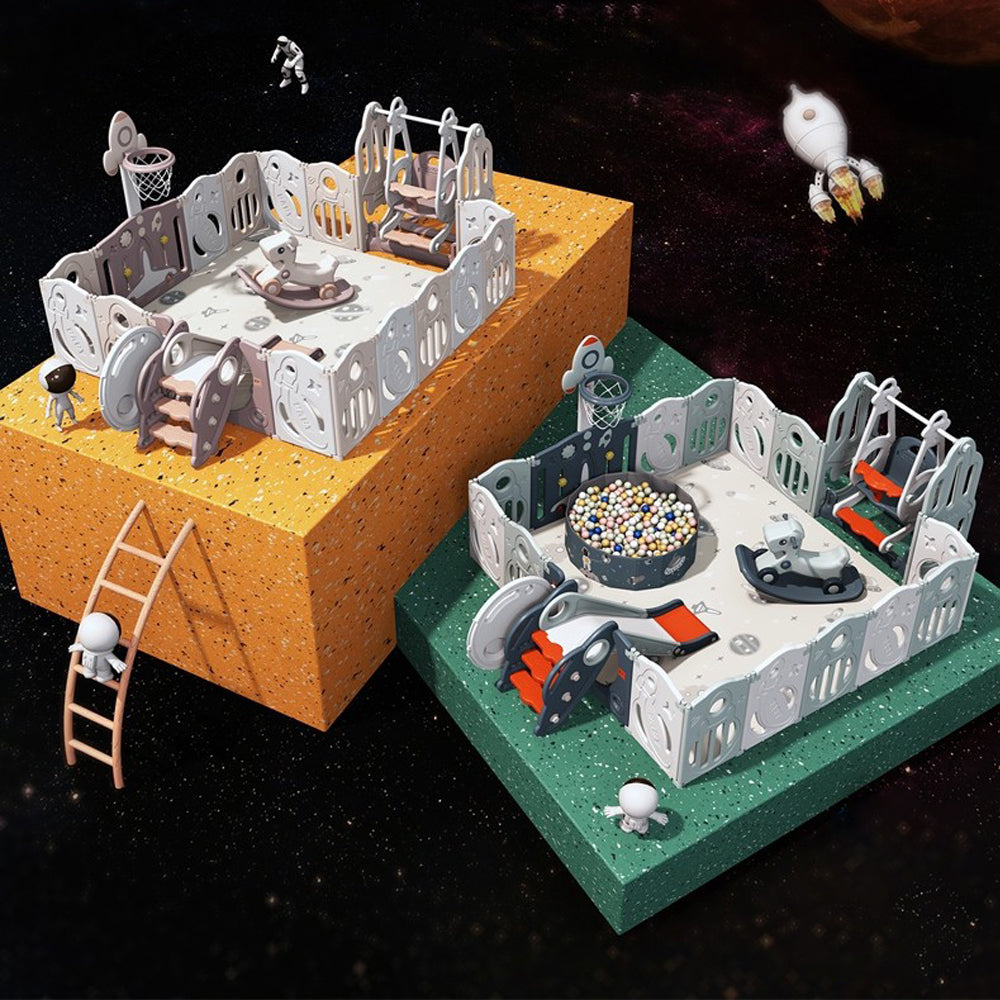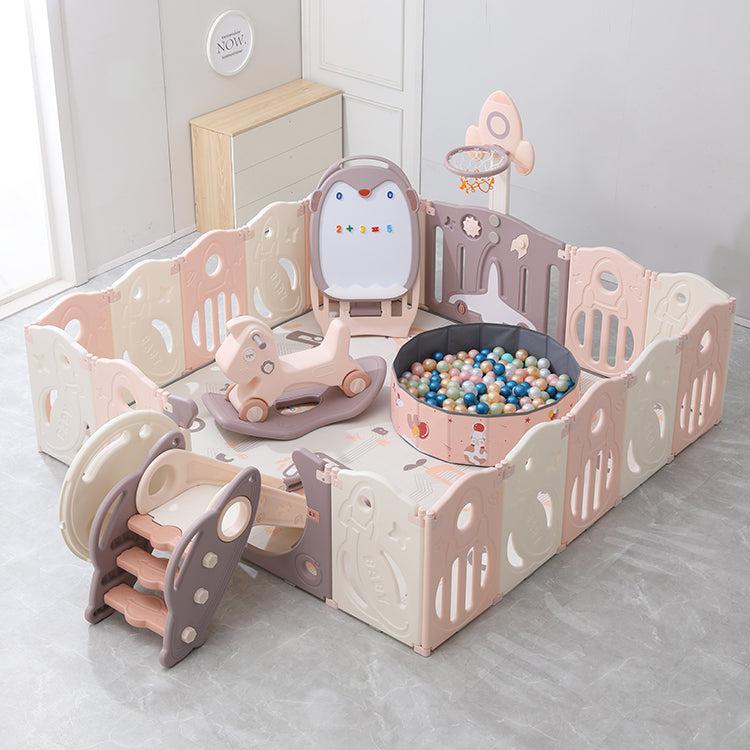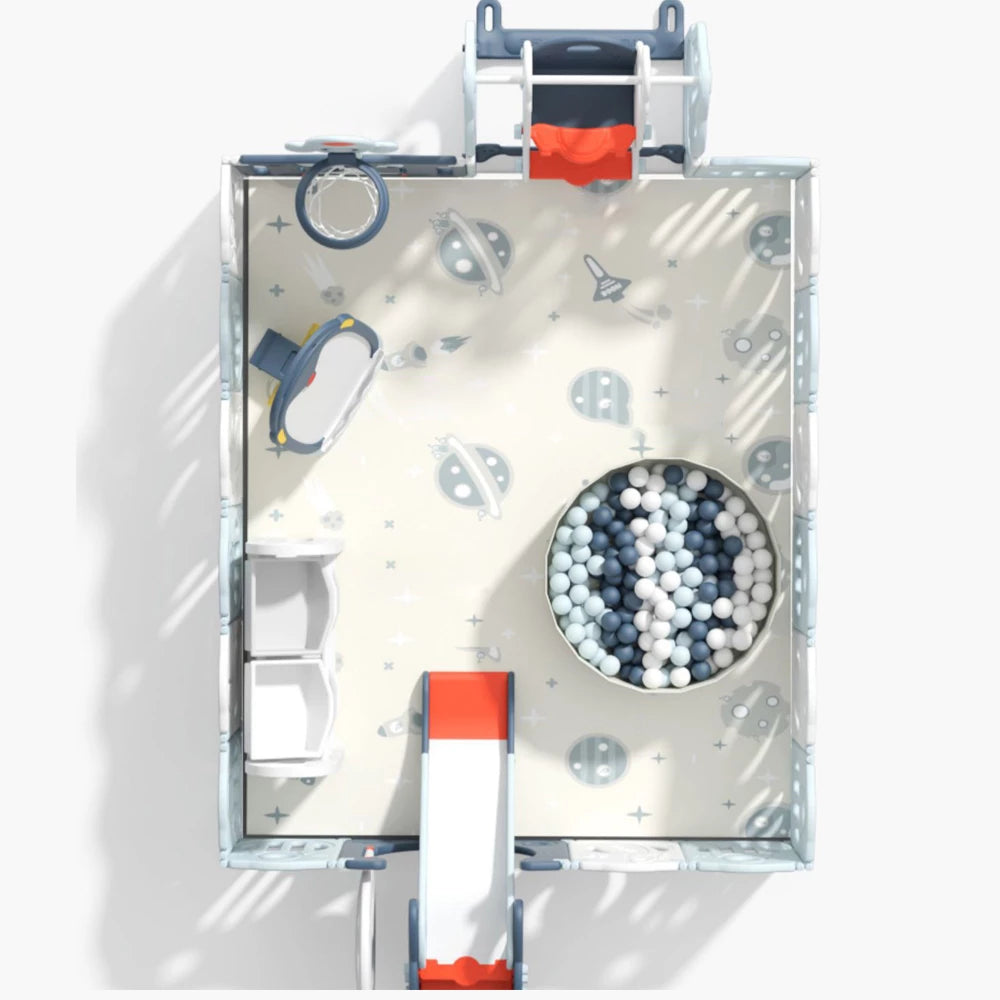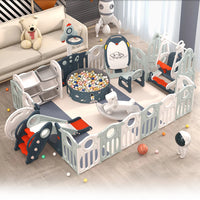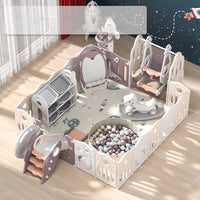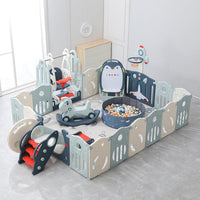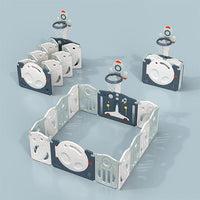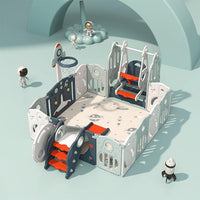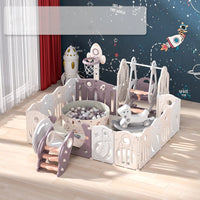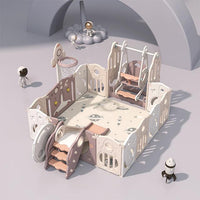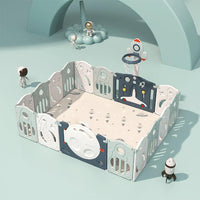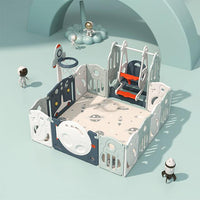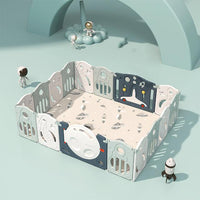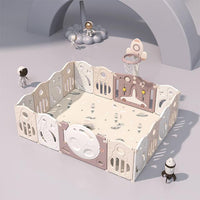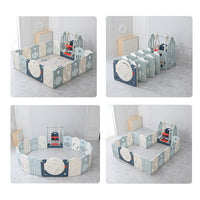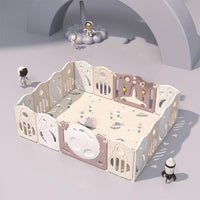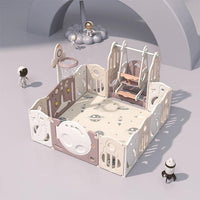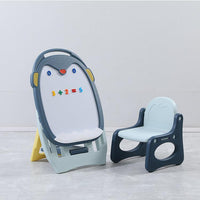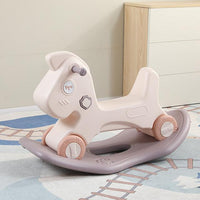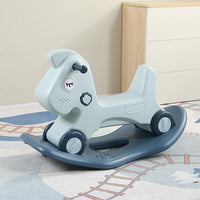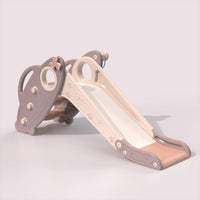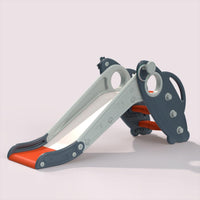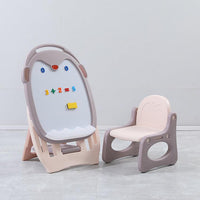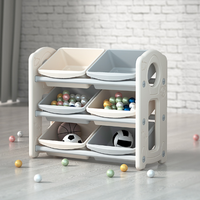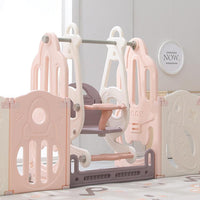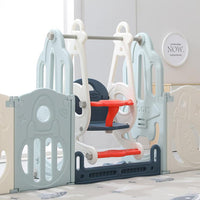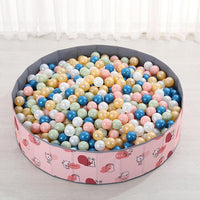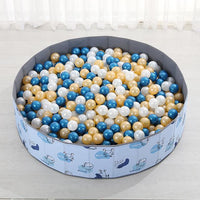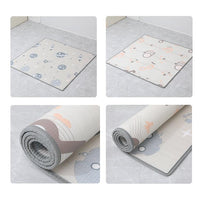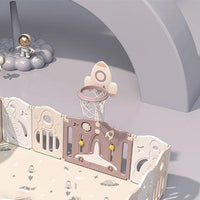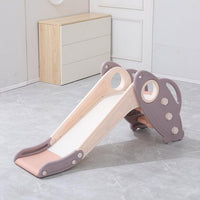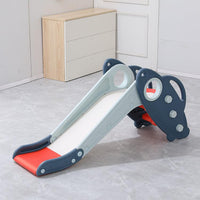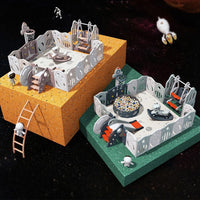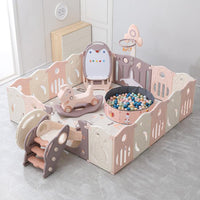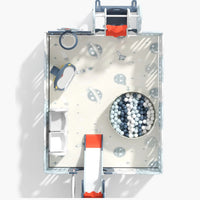 Foldable Baby Playpen with Toys Toddler Game Fence | Outer Space
Black Friday Hot Deals!
Use code " Black Friday " Get 20% OFF for your babies/kids!
Top Baby Playpen Quality, Sturdy & Secure - BPA free give your baby the closest contact, HDPE material is more durable ,easy to clean.
Free Parents' Hands, The Pure Era Large Baby Playpen transforms into a wonderfully safe playground for your babies! It encourages kids to explore the world, learn how to move independently, and enjoy playtime, while ensuring they are safe from potential hazards or getting lost. Meanwhile, parents can free their hands to take care of other tasks.
Large Play Area for Baby, Our baby fences is a great amout of play space for toddler to learm walk, which make up of 12, 14, 16, 18, 20 panels.The baby playarea is 20,28,35,43,52 square feet.which enough for baby/toddler/kids to play.
Easy Installation & Foldable:Designed to be foldable.  Can be quickly assembled without additional tools and can be easily fixed by tightening the knob.
DIY Assembly: You can assemble the panels to different shapes you would like to create a baby activity center. 
Game Board & Safety Lock : The game borad is not only interesting but also educational. The safety lock on the outside of the door prevents the baby from opening the door and running out of the fence.  Easy to pack and play. Children-safe indoor playground.
Safety Material & Stable: Our baby safety playpen toddlers fence are made of high density polyethylene plastic and will not harm your baby's health.. Anti-slip rubber cap makes the panels more stable and can't be pushed down. (The rubber cap can only be adsorbed on clean, flat & smooth floors, please remove carpets before installed.)
ASTM Certification,The play area gate for toddler is made of advanced and green materials and is ASTM. You can enjoy reassuring your children with the playpen baby.

Freedom for busy parents
Pure Era baby play yards' toy panel is not only interesting but also educational.
Lovely shape and bright color can attract your baby's attention.
Help your baby develop senses.
Children explore their physical strengths by letting them tug or grip at different parts of the pen.

Fun & Educational, Drawing has been shown as the most effective way to improve your child's motor skills and cognition development. A separate whiteboard is provided to meet this need, and its whiteboard wall features sensory math toys to foster independent play in your child.
Pre-Assmbled & Customized Shape, Simply expand the folded panels into your desired configuration and tighten the hinges to stabilize. No tools required. (Individual panels are removable.)
*Picture only for reference, toys may not included all.*The size of swing is equal to 2 regular fences, if you purchase any kit with a swing, it will replace 2 regular fences. 
All Age Range (Description) Infant & Babies & Kids
Panels Coverage Area

12 Panels 47''x63''x25''
14 Panels 63''x63''x25''
16 Panels 63''x79''x25''
18 Panels 79''x79''x25''
20 Panels 79''x94.5''25''
Fence Gate/Game Board 31.5''x25''
Regular Fence 15.5''x25''

Want to make it truly unique? Contact us for customization
Panles:Subject to the products included in your order
12 Panels+Swing+Basketball Hoop+Ball pit with Balls+Playmat
14 Panels+Basketball Hoop+Ball pit with Balls+Playmat
16 Panels+Rocking Horse+Slide+Ball pit with Balls+Basketball Hoop+Playmat
16 Panels+Slide+Basketball Hoop+Ball pit with Balls+Playmat
16 Panels+Rocking Horse+Drawing Board+Basketball Hoop+Ball pit with Balls+Playmat
16 Panels+Swing+Rocking Horse+Drawing Board+Slide+Ball Pit with Balls+Basketball Hoop+Playmat
16 Panels+Swing+Rocking Horse+Slide+Basketball Hoop+Ball Pit with Balls+Playmat
18 Panels+Swing+Drawing Board+Toy Storage Organizer+Basketball Hoop+Ball Pit with Balls+Playmat
18 Panels+Swing+Rocking Horse+Slide+Basketball Hoop+Ball Pit with Balls+Playmat
18 Panels+Drawing Board+Slide+Swing+Rocking Horse+Toy Storage Organizer+Basketball Hoop+Ball Pit with Balls+Playmat
International shipping time: 20-30 daysIn international
transportation during this time there is no the awb tracking.The tracking number of the order will only be tracked after it arrives at the destination and is delivered to ups for delivery.
Due to the high shipping cost of the products, in order to avoid returns, we suggest customer to read the product description and product size carefully before purchase.
Order Cancellation: Please pay attention to our shipping time. Usually we ship by sea within a week. During this period, no tracking number is provided. The tracking number will not be provided until the package arrives at the U.S. port for delivery.
You can cancel the order for free if it has not been shipped after purchase. If the order has been shipped, a certain handling fee will be charged for canceling the order!
Read More Shipping& Delivery. Return Policy
Quality Found On Material
BPA free, non-toxic and non-recycle material with HDPE, no any odor.
The moulding technique makes the structure stronger and durable for years. Any sort of manual deburring will avert the baby from getting hurt.
The injection molding process makes the fence free of burrs and will not hurt the baby's delicate skin.
The hollow design allows you to pay attention to your child from multiple angles.
Functional Activity Board & Easy Setup
The interesting toy panel has a turntable, scroll wheel, and BB sound button that can improve your baby's mental agility.
so your baby can safely explore inside the baby play yard, and free your hands to do household chores or work.
Triple Anti-Slip Protection & Safety Lock Gate
Press down connectors to secure the baby play yard and PULL UP connectors to fold up for easy storage and take away.
Both panel bottom is outfitted with the double suction cup and anti-slip mats that create a sturdy base designed to withstand sliding from mobile child and comes with external locking gate that walk in and out your toddler playpen.

DIY Sizes
Our Playpens Are Designed to Blend Seamlessly with Any Room Decor, With Floor Area Sizes Ranging from 20-52 Square Feet, There's a Perfect Fit for Every Space. Want to Make It Truly Unique? Contact Us for Customization Options!
25 Inch Safety Height
Kids can learn how to crawl, walk, or develop overall motor skills in a safe and spacious activity space. 25 Inch height design makes it not able for babies to climb out.
Large Colorful Play Area for Babies/Toddlers/Kids Indoor Outdoor
Our products are designed on evidenced educational methods and contemporary developmental psychology research, with only the safest and unquestionable material for you and your children.
Large Colorful Play Area for Babies/Toddlers/Kids Indoor Outdoor
Why Choose The Pure Era Baby Play Yard?
Family is the most important thing for many parents, and when you start the journey of parenthood, you have to feel as though you can trust the products you use to protect and bring joy to the newest additions of your family.

At Pure Era we understand this, and that's because most of us are parents too!
Each Pure Era product has been carefully designed and crafted to ensure that as parents, we will be happy to use them ourselves!
Sturdy - Assembled with push-fit components to reduce the risk of snapping. Meaning the Pure Era remains sturdy even with heavy use.
Full Of Fun & Learning - The integrated learning and play panel means that parents can bond with their little ones by playing and interacting with the play yard together!
Great Value For Money - Every play yard includes matching soft play mats.
Yes and yes. You can adjust the baby playpen to any enclosed shape you want (rectangle, circle, L-shape, etc). You can also make it smaller by removing panels unneeded.As the baby grows, the number of fence panels can be increased to create a larger space for the baby to play
Yes. As long as it is placed on a flat surface, the baby playpen is safe to use outdoors.
We will give you a small cushion for free at random. The cushion in the picture is not supported for transportation due to the expensive logistics freight.
Although the hinges can be tightened with bare hands, we recommend using the hinge tightener included to stabilize them when your child starts to walk along the edges.
International shipping time: 20-30 daysIn international
As our baby enclosure products are sent from our overseas warehouses via sea freight, which usually cuts off the order every Saturday and sails on the second Wednesday (except for force majeure factors such as weather, which will be delayed for 1-2 days), the shipment period is usually about 10 days, so there is no available tracking number/tracking details during the shipping process.

After arriving at the U.S. port, it is expected to take 1-2 days to scan the shipment to arrive at UPS or FedEX's logistics forwarding center, we will share the tracking number with the customer, and then it will take another 3-7 days for delivery to your doorstep. If you have any questions, please feel free to contact us.
Please note: The product will be sent by 3-5 packages at the same time, the weight will vary from 110IB-300IB, if not all packages received, please wait patiently.
Yes. Your playpen can be wiped clean with any soft fabric or washed. Of course, there's the option of a medical-grade alcohol wipe to eliminate germs, which is one of the biggest differences between the Pure Era and other playpens on the market.
We ship to all 48 states, However, we do not ship to Hawaii, Puerto Rico, the U.S. Virgin Islands, American Samoa, and Alaska.