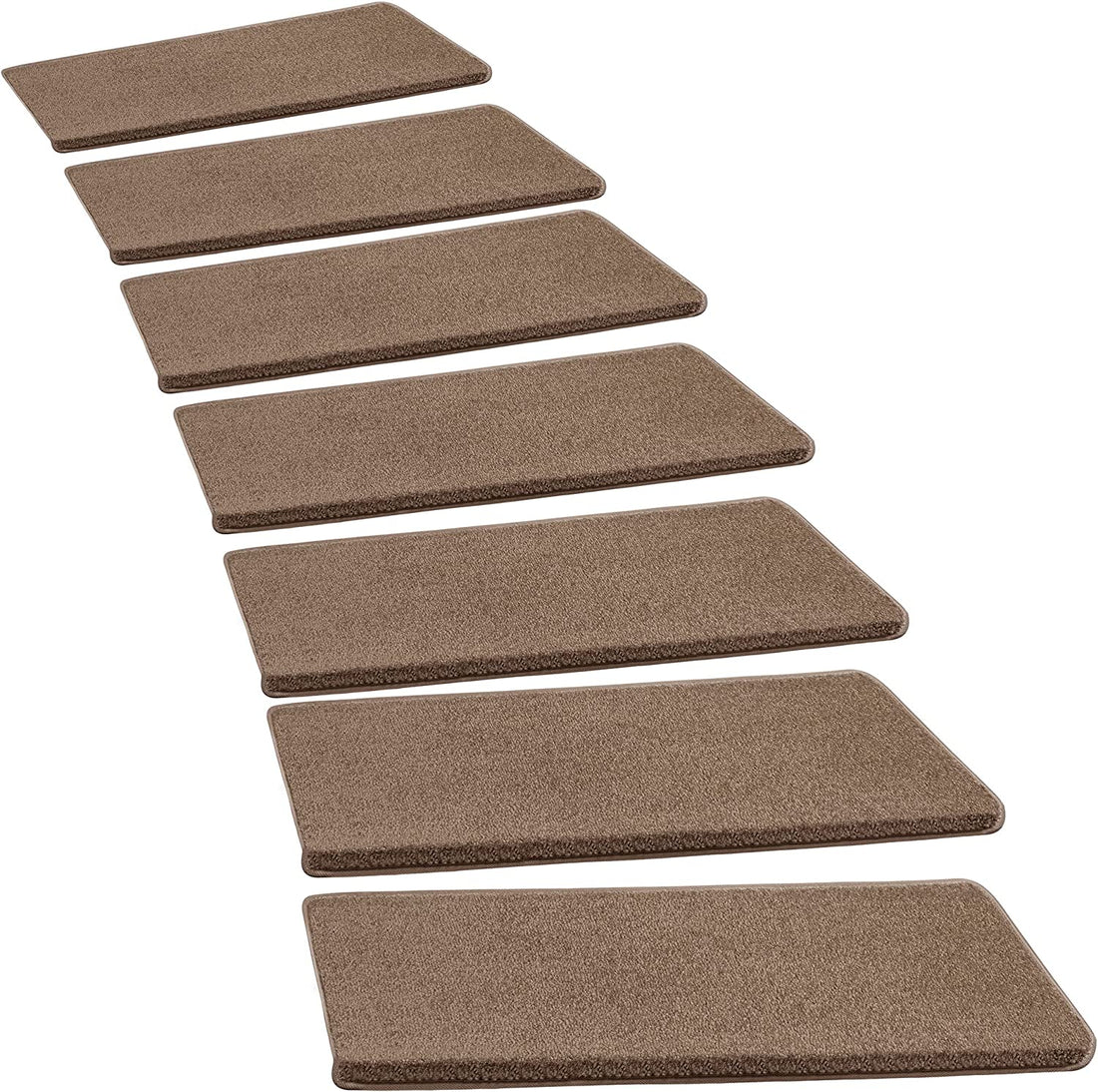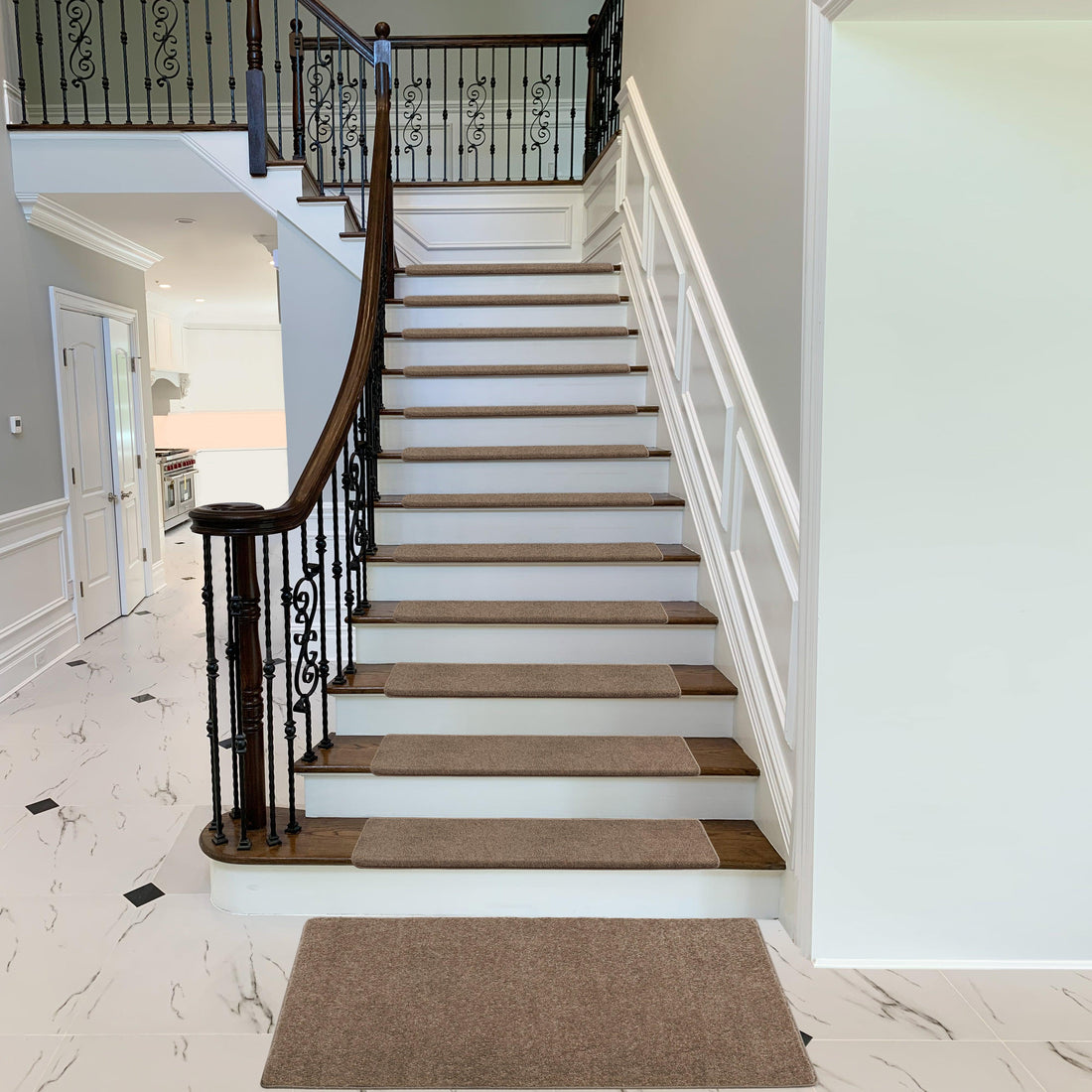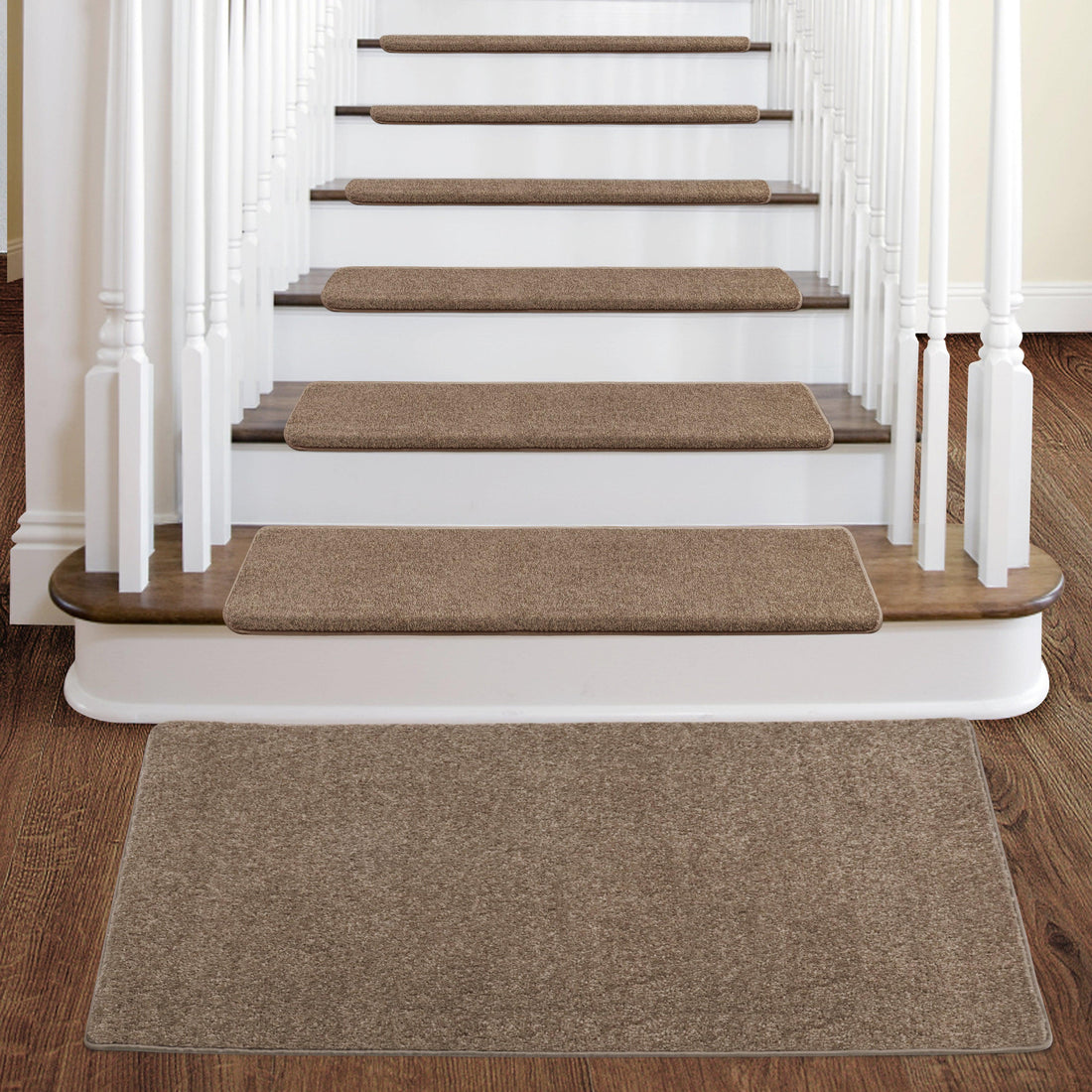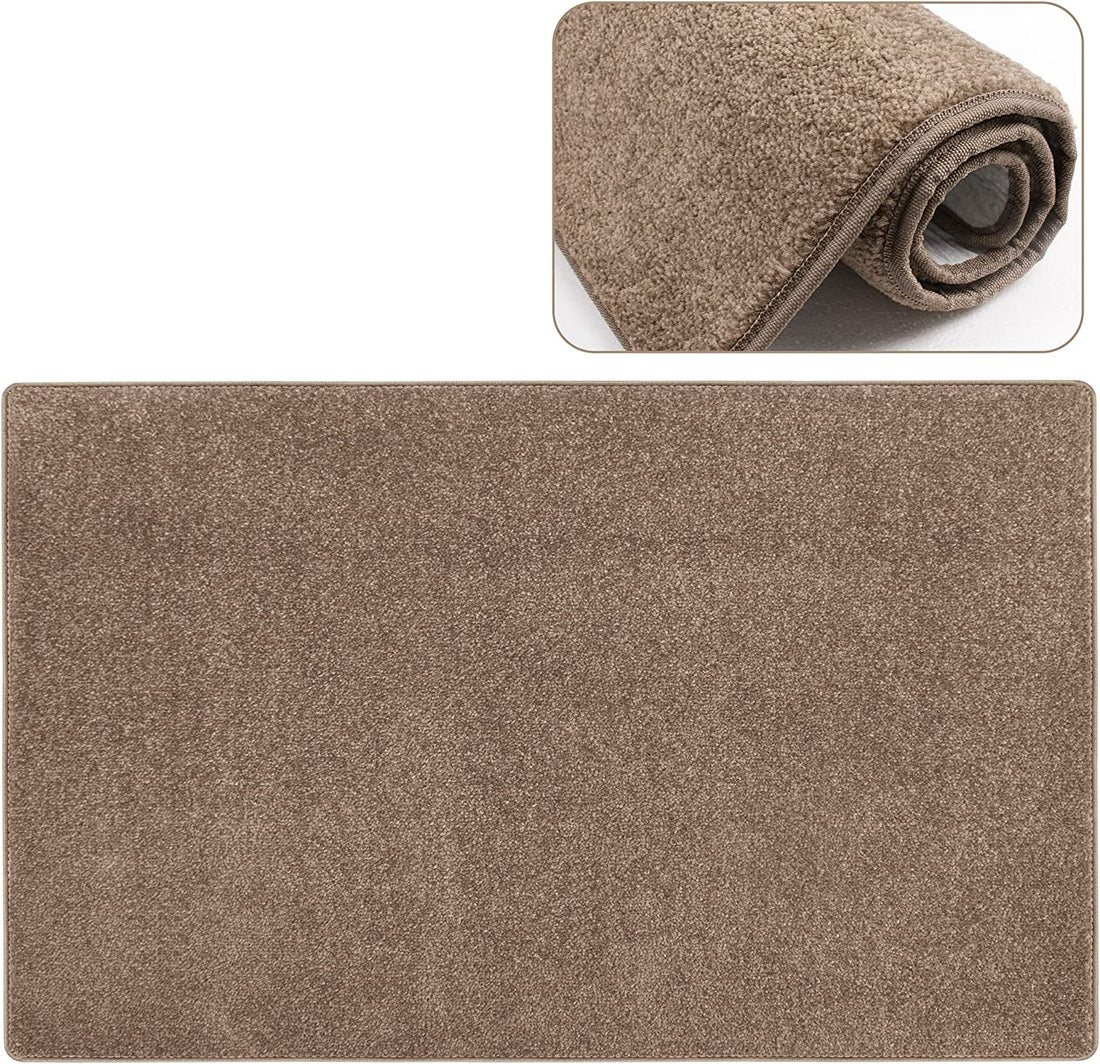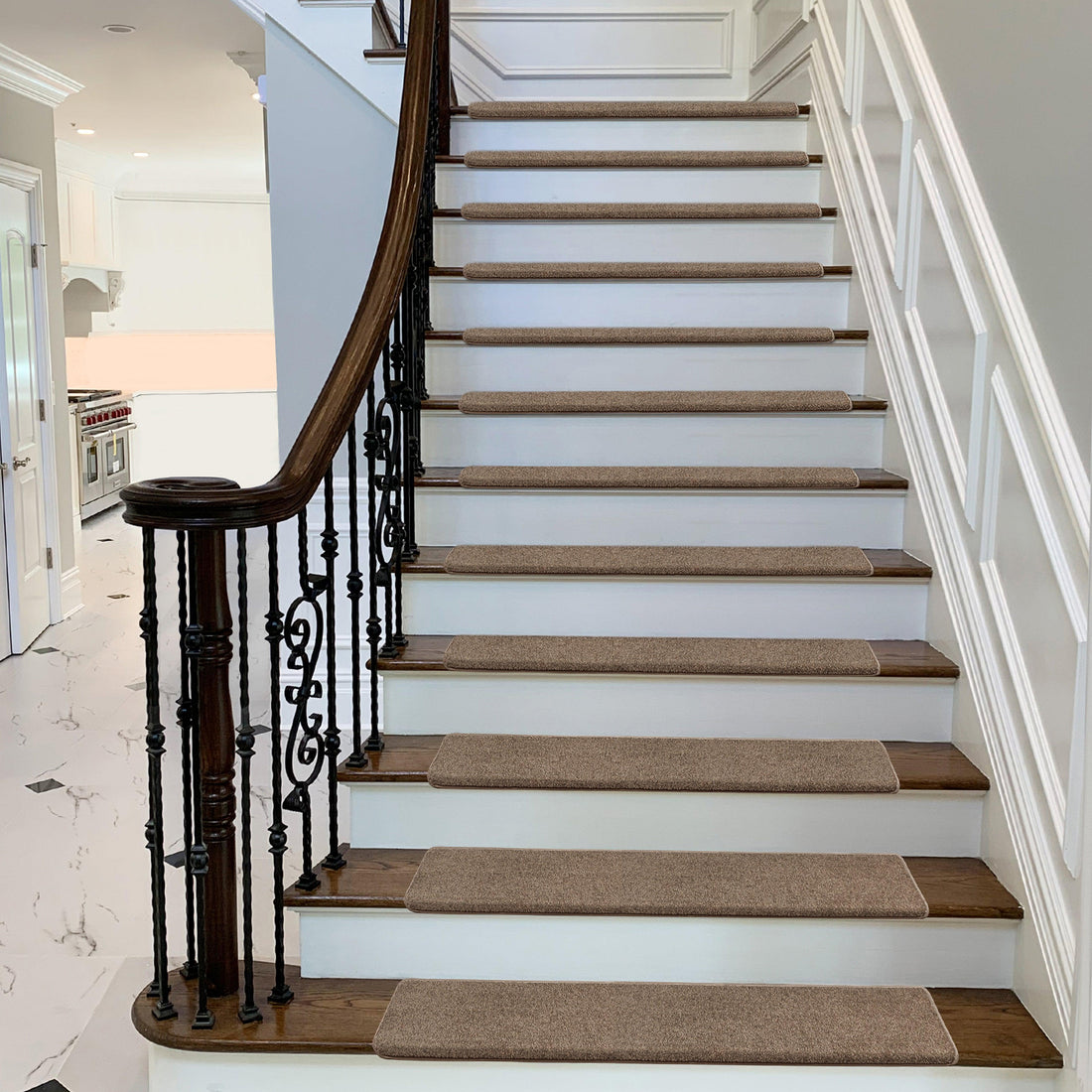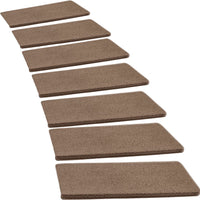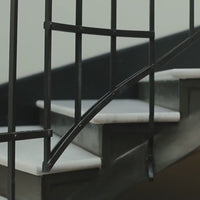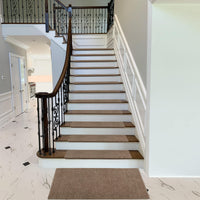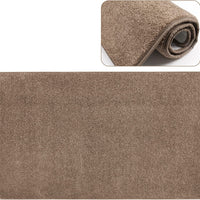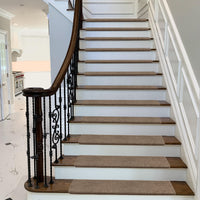 Black Friday Hot Deals!
Use code " Black Friday " Get 20% OFF for your babies/kids!
Tape Free: 

 

No adhesive or glue needed, just peel and stick, won't damage your hardwood.
Slip & Skid Resistant: Care for your beloved kids and pets, avoiding slips and falls.  
Pet Friendly: 

 

Great for homes with pets
Material: 100% Polypropylene
Protective: Protect your stairs from daily abrasion. Bullnose protects your stair edge, reducing wear over time.

EASY INSTALLATION: Clean and dry your stairs first,  remove the backing adhesive cover and  place it, also can be used repeatedly.
Dimension:

 

9.5" x 30" x 1.2"  Bullnose rectangle.  Landing Mat: 24"x 36"x 0.8"rectangle, with a thickness of 0.6 inches.
Color: Solid Camel Brown
awesome product!
Very nice quality and great customer service!
My Bernese Mountain dog doesn't like stairs and struggles with my wooden stair treads. Even I have found myself almost slipping off them a couple times since they're newly refinished. I bought these carpet stair treads and they match my wooden stair treads almost perfectly!
The backing is plastic and made to grip wooden surfaces without any adhesives. Once placed down, these stay in place very well and are nonslip. My dog has a much easier time going up and down the stairs now that his paws have something to grip on.
As others have complained, the thin plastic cover on the backing that needs to be removed before you place these down is a little challenging to take off because they're flimsy and will tear if you don't apply an even pulling movement. All you need is a little bit of patience and they'll come off clean.