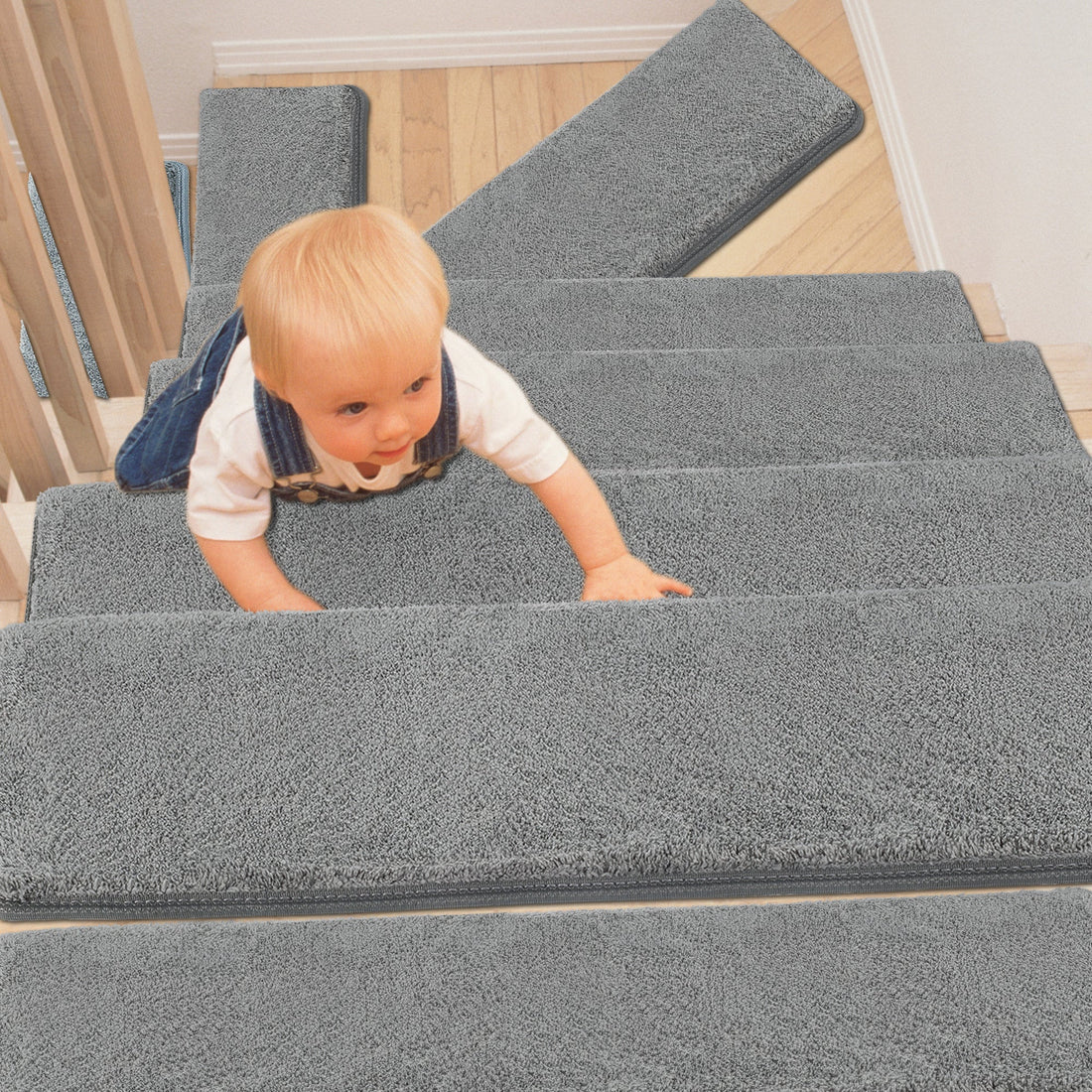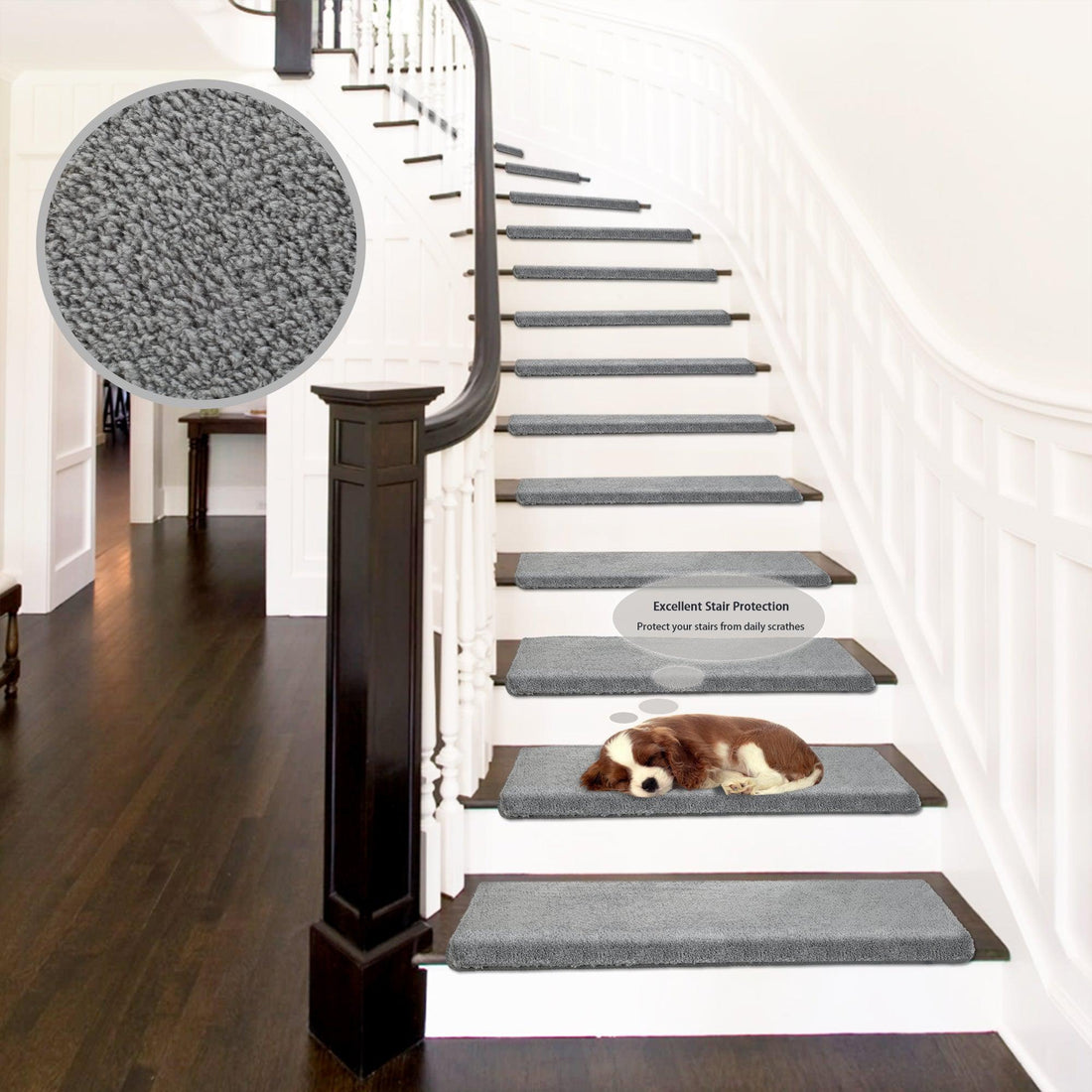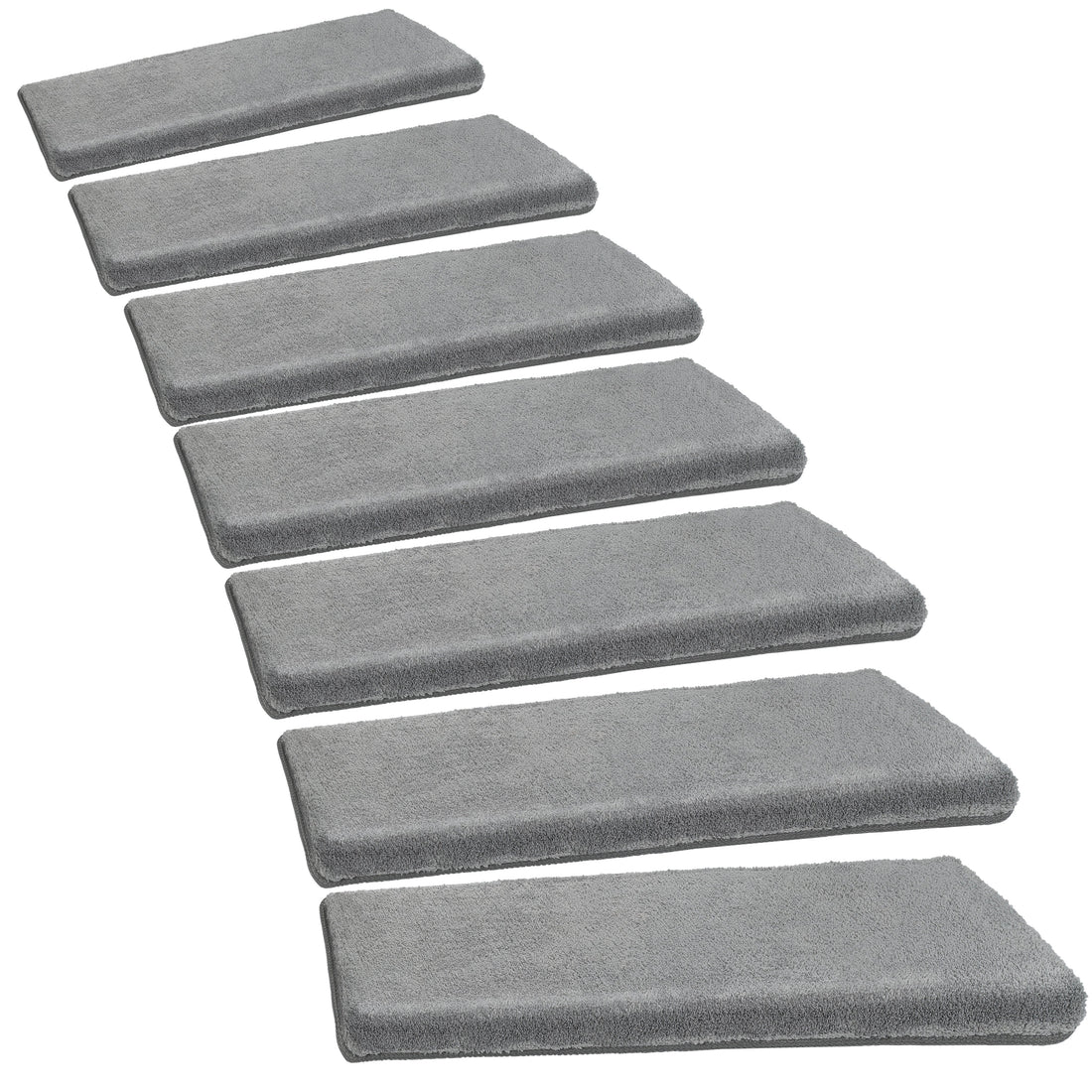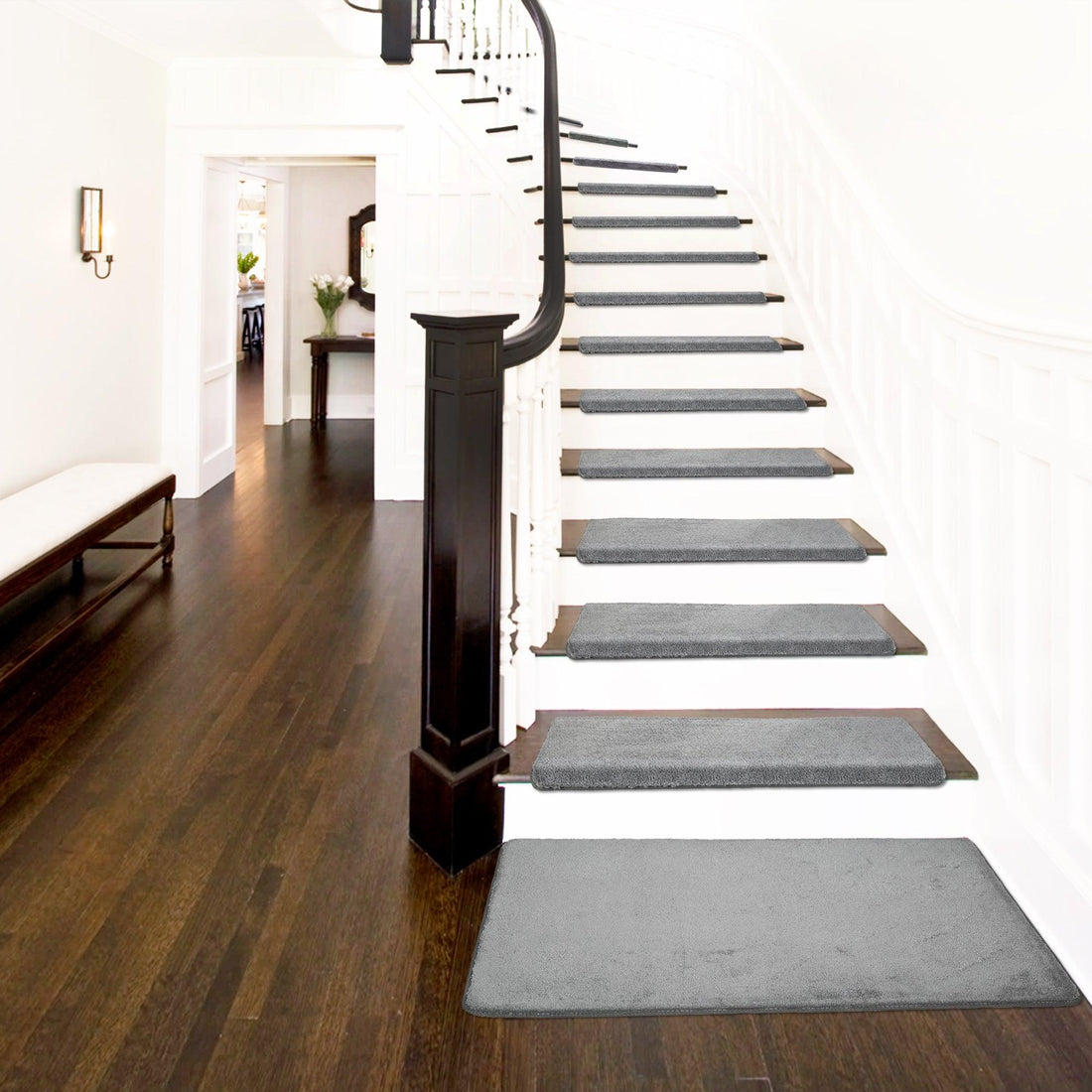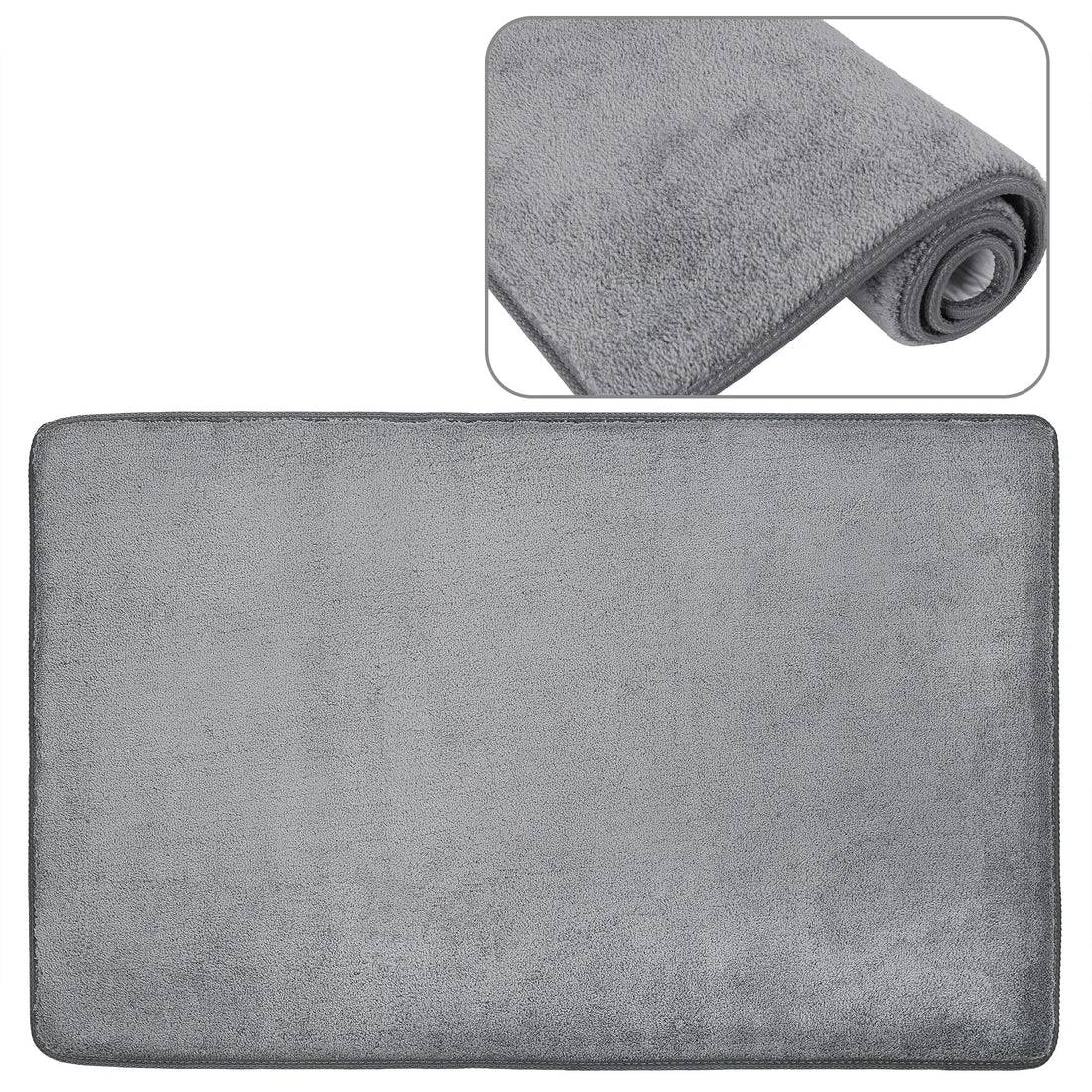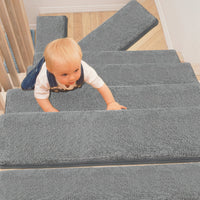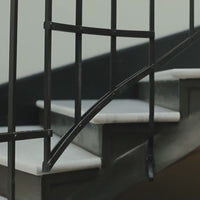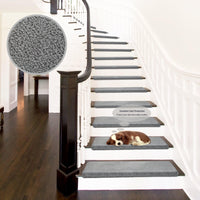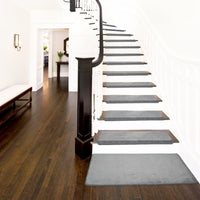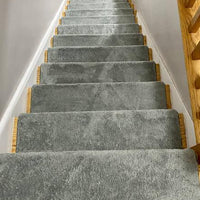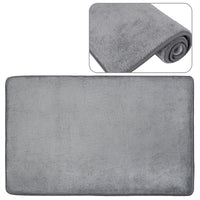 Black Friday Hot Deals!
Use code " Black Friday " Get 20% OFF for your babies/kids!
Tape Free: 

 

No adhesive or glue needed, just peel and stick, won't damage your hardwood.
Slip & Skid Resistant: Care for your beloved kids and pets, avoiding slips and falls.  
Pet Friendly: 

 

Great for homes with pets
Material:

 

100% polyester

Protective: Protect your stairs from daily abrasion. Bullnose protects your stair edge, reducing wear over time
Easy Installation: Clean and dry your stairs first,  remove the backing adhesive cover and  place it, also can be used repeatedly.
Dimension:

 

9.5" x 30" x 1.2"  Bullnose rectangle. Landing Mat: 36"L x 24"W
Color: Light Gray 
Everyone loves a beautiful hardwood stairway, but even the most attractive stairs can be slippery for anyone in the family, including pets. PURE ERA Ultra Plush Carpet Stair Treads can add safety to your steps, not to mention an extra layer for warmth and comfort. With simple solid design, it easily complements the natural beauty of your steps and home.
Ultra Plush Soft Warm*
The luxurious textures of these lush carpet staia treads features uber-plush floor coverings, made using soft yet durable polyester for east-care, long-lasting beauty.
Self-adhesive*
The mat has a backing which is coated with a self-adhering gel. No tapes, adhesives, staples, or glue required. The mat will remain securely in place until you need to uplift it. And rest assured, they won't damage your hardwood.
Bullnose Feature*
Finished with bullnose protects your stair edge, reducing wear over time.
Easy Installation*
Clean and dry your staircases first, remove the backing adhesive cover. Simply place the stair treads rugs on your staircase and go. It can be re-positioned again and again, without the use of any additional adhesives.
The quality of the treads are better than I expected. I'm using them because our dog is having issues going down the stairs. The backing adheres very well but it is not glued. It can be removed used over & over. They do not slip around on the step. The bullnose edge definitely gives it a better finished appearance. Not a big investment, Howe they don't look cheap. I am happy with this product & would recommend it.